Dubai 'one of top global cities for shopping'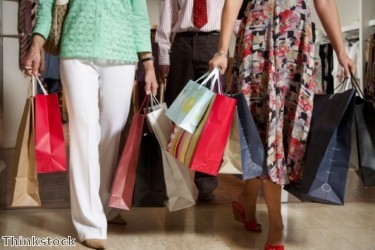 Dubai has been named as one of the world's leading shopping destinations in a new report from business news and investment magazine Black Enterprise.
According to Emirates 24/7, the report - entitled World's Six Best Shopping Centres - the emirate is one the globe's best places for tourists to indulge in some retail therapy.
The report notes: "Shopping and luxury are the norm in Dubai. With an endless array of swanky shops, the city is a shopping paradise for fashionistas.
"Shopping malls such as the Mall of the Emirates are extravagant, offering everything from theatres, art galleries, childcare centres to indoor ski slope, luxury restaurants and even mosques."
This isn't the first time Dubai has been ranked among the best places for shopping, as numerous other studies have ranked the emirate highly, with it coming out on top on more than one occasion.
In 2014, the region retained its position of second most important international retail destination globally on real estate consultancy firm CBRE's annual 'How Global is the Business of Retail' report.
The study notes that the region was once again ranked as the second most prominent location for shopping, only narrowing missing out on the top spot, which was secured by London.
CBRE's report - now in its eighth year - analyses the operational networks of 334 leading international retailers across 189 cities in 61 countries. Its study covers the vast majority of the world's economy, meaning Dubai's placement is an extraordinary achievement.
Colm McLoughlin, executive vice-chairman of Dubai Duty Free, told the website: "2014 was a very good year for Dubai Duty Free with our sales reaching a record $1.917 billion (£1.25 billion), which represents a 7.36 per cent increase over the previous year.
"In 2015, our sales will be in excess of $2 billion, and by 2018, we expect our sales to reach $3 billion."