Dubai one of top 10 global cities for hotel supply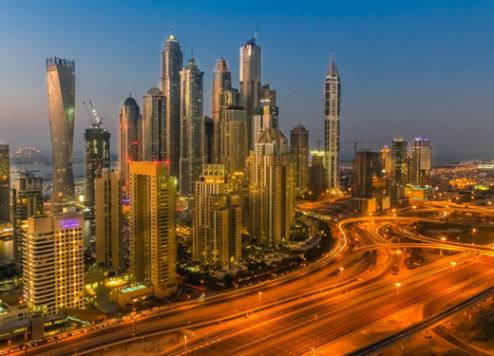 Dubai is set to hit the 100,000 hotel rooms milestone this month, firmly positioning itself as one of the top 10 global destinations in terms of hotel supply.
The increase in rooms is required to keep pace with steady growth in tourism numbers and to ensure the destination remains competitive, said Dubai's Department of Tourism and Commerce Marketing (Dubai Tourism) last week.
The entity expects occupied room nights in hotels and hotel apartments to reach 36.9 million over the next three years, representing an 11-12 percent compound annual growth rate (CAGR) to 2018 end.
Overall room supply is expected to reflect similar growth, reaching 138,000 rooms by the end of 2018.
With demand increasing, projected occupancy rates up to 2018 are expected to average 77 percent, despite the ongoing growth in capacity, ensuring the emirate remains highly competitive.
In the first quarter of 2016, Dubai's hotels saw some of the highest global rates in occupancy, RevPAR and average daily rates.
"Healthy occupancy levels are a pre-requisite to absorb increased demand without price escalation, ensuring our destination offering remains appealing to global travellers in an intensely competitive market while retaining hotel sector performance," said His Excellency Helal Saeed Almarri, Director General, Dubai Tourism.
"Our projected supply needs are based on maintaining a solid occupancy threshold despite a 40 percent increase in capacity which is very strong for the hospitality industry and is designed to ensure that the overall economic value for Dubai continues to be enhanced."
To cater for future demand, Dubai Tourism forecasts the need for continued industry pipeline growth at a CAGR of 12 percent (2015-2018), if the destination is to remain competitive.
Given the number of new attractions planned for Dubai, from theme parks to the new Dubai Opera district, Dubai Tourism also anticipates an increase in average length of visitor stay to four nights by 2018.