Dubai 'one of the most dynamic cities in the world'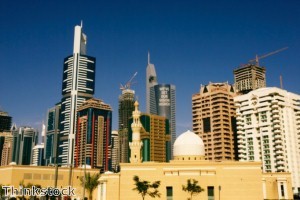 Dubai has been named one of the most dynamic cities in the world in a new poll.
The City Momentum Index (CMI) by real estate consultancy JLL placed the emirate third on its list. Only San Francisco and London finished higher.
Under the headline 'the resurgent cities gearing up for 2020', the report stated Dubai has performed extremely well since the recent slump in its economy and real estate sector, as a result of the global financial crisis. The study also showed although property prices are on the rise again, growth appears this time to be built on sturdier ground than in 2006-08.
In addition, JLL claimed the emirate's position as a major service hub for the MENASCA (Middle East, North Africa, South and Central Asia) region and the decision to award it the chance to host Expo 2020 have also given Dubai renewed confidence and momentum.
Craig Plumb, head of research at JLL Mena, stated Dubai's status as the most international city city within the Middle East and North Africa region and its growing presence on the world stage have proven to be important elements in its growth strategy. Furthermore, the emirate had the world's second busiest international airport and fifth busiest seaport. 
He added: "The city is planning to further increase its global footprint through hosting the World Expo in 2020, where one of the key themes will be about connectivity." 
Dubai is surrounded in the CMI top 20 by many of the globe's elite cities that are already firmly established on the world stage, namely London, New York and Tokyo. Meanwhile, major global gateways such as Hong Kong and Singapore also feature heavily.
The report stated such cities have become magnets for talent and have the highest concentrations of top wage earners. In addition, they also attract greater levels of international investment. 
JLL's CMI report looked at the prospects of 111 major emerging and established business hubs across the globe in factors such as socio-economic and commercial real estate momentum. The study is planned to be updated on an annual basis.