Dubai 'on track to hit medical tourism target early'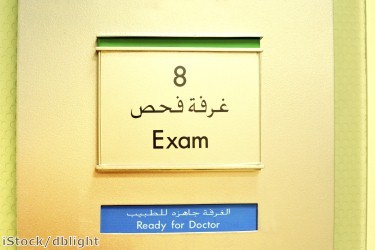 Dubai is set to reach its target of attracting 500,000 medical tourists annually, five years earlier than planned.
This is according to Layla Al Marzouqi, the director of health regulation at Dubai Health Authority (DHA), who claims that due to the emirate's success, a revised strategy will now be released next year. 
During the first six months of 2015, 256,097 international and domestic medical tourists were treated across 16 facilities, generating an enormous AED 1 billion.
"We expect that number to double when we collect data from across all the 30 hospitals and other facilities at the end of the year," Ms Al Marzouqi explained. 
"We expect to increase the number of medical tourists by 12 to 13 per cent every year." 
She made her comments at the third annual International Medical Travel Exhibition and Conference (Imtec) - which Dubai was chosen to host - on October 6th. 
The emirate has been working hard to improve its medical tourism infrastructure to attract visitors seeking treatments, such as creating regulations for facilities and putting together travel packages catered to this type of tourist.
Currently, there are 2,900 facilities in Dubai, including hospitals, clinics and day-care surgery centres. In the next two years, at least ten private hospitals are expected to open, such as the AED 673 million Al Jalila Children's Specialty Hospital. 
Riaz Khan, the general manager of Prime, a 100-bed hospital near Dubai International Airport, explained that his facility mainly assists tourists seeking plastic and bariatric surgeries, as well as neurosurgery and complicated dental healthcare. 
"In Dubai, regulations are strong, along with strong clinical outcomes at a reasonable cost," Mr Khan said.
The success of the industry in the emirate is testament to the hard work of the DHA and Department of Tourism and Commerce Marketing to advertise what the medical facilities of Dubai can offer those seeking treatment abroad.