Dubai on track to attract record foreign investment in 2019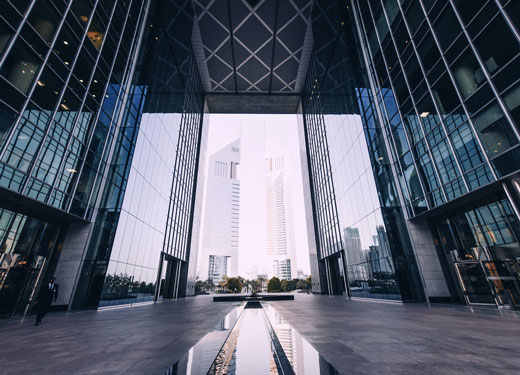 Dubai is on track to set a new benchmark for foreign direct investment (FDI) in 2019, according to Fahad Al Gergawi, the CEO of Dubai Investment Development Agency (Dubai FDI).
In an interview with Bloomberg, Al Gergawi said the government was confident total FDI would exceed the record figure of $10.48 billion set in 2018, which was 41% higher than the previous year.
"We're looking at probably a better year, where numbers could be even higher than the performance we had in 2018," he said. "We're in a city of optimism always, and His Highness [Dubai leader Sheikh Mohammed bin Rashid Al Maktoum] has shown us this is the way.
"Investment generally in the last years has grown in Dubai tremendously. Looking at last year's performance, coming from where we were before, it was a tremendous one."
According to Dubai FDI data, the United States accounted for 23% of total FDI in Dubai in 2018, followed by the UK with 13%, France (9%), India (7%) and China (5%). Retail and wholesale trade investments accounted for 25% of the total figure.
In terms of overall standings, Dubai was the number one destination for FDI in the Middle East in 2018, and sixth overall worldwide.
According to data issued earlier this year by Dubai FDI, the value of foreign investment in Dubai was up 54% year on year in the first quarter of 2019.
Importantly for Dubai's ongoing economic diversification strategy, start-up ventures and high-growth tech sectors continue to attract a growing proportion of total FDI.
A 2018 report published by investment analyst Magnitt revealed that the UAE attracted 70% of all start-up funding invested across the Middle East and North Africa in 2018, with Dubai leading the way.
Thirty percent of all investment transactions across the region also involved UAE headquartered start-ups, according to the report.
Last year saw 366 investments in start-ups across the MENA region, equating to $893m in total funding. This marked a 31% increase in investment compared to 2017.