Dubai on track for record inbound tourism performance in 2017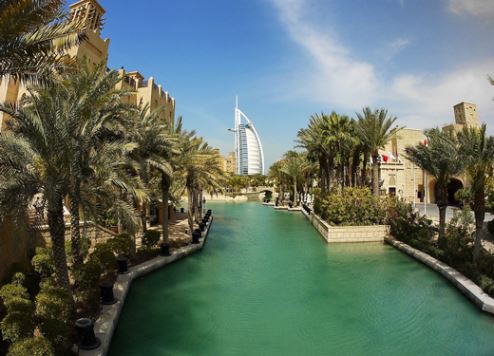 Dubai welcomed 11.58 million overnight visitors in the first nine months of 2017, representing a year-on-year increase of 7.5%, according to new data released by the Department of Tourism and Commerce Marketing (Dubai Tourism).
In a statement, Dubai Tourism said the performance underlined the strength of the emirate's tourism industry as well as the growing appeal of Dubai as a global tourism destination of choice.
India retained top spot on Dubai's list of source markets for inbound tourism, with 1,478,000 Indian tourists arriving in the city between January and September, registering a significant 20% rise over the same period in 2016.
Meanwhile, China stayed in fifth place with impressively large 49% year-on-year growth, delivering 573,000 visitors in the first nine months of the year and continuing to benefit from regulatory changes introduced in late 2016 granting Chinese citizens free visa-on-arrival access to the UAE.
Saudi Arabia and the UK also retained their positions as Dubai's second and third largest feeder markets respectively. A total of 1,250,000 Saudis and 905,000 British travellers arrived in the emirate between January and September 2017, the former showing a slight drop compared to the first nine months of 2016, while the UK witnessed a resilient 2% year-on-year increase despite continued Brexit instability.
Almost all the top 10 markets – with the exception of Oman and Kuwait, which saw declines of 23% and 3% respectively – posted healthy increases in tourist traffic, including sixth-placed USA up 6%, seventh-placed Pakistan up 4%, eighth-placed Iran up 16% and ninth-placed Germany up 6%. Among the top 20 feeders of traffic, Russia topped the growth charts, posting an increase of 95%.
From a regional perspective, the GCC emerged as the largest contributor of overnight visitor volumes, with a 21% share compared to second-placed Western Europe's 20%.