Dubai 'on track' for reaching medical tourism targets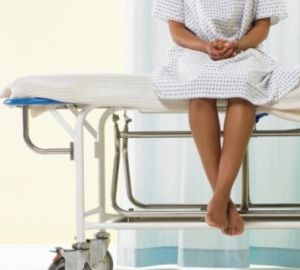 Dubai's medical tourism strategy has added extra momentum to the emirate's emergence as a leading healthcare destination, according to an industry expert.
The scheme, combined with the fact that an increasing number of local hospitals have begun to benchmark their services against global best practice, has seen the amount of tourists heading to Dubai for medical procedures increase.
Dr Haider Al Zubaidy, chief executive officer of the Canadian Specialist Hospital, one of the leading private sector hospitals in the UAE, believes the emirate is well-positioned in terms of infrastructure, connectivity and qualified personnel to carve out a major share of healthcare tourism traffic.
He said: 'The medical tourism strategy has now sought to consolidate such advantages into evolving an internationally competitive healthcare ecosystem, with clearly defined targets.'
Dubai's medical tourism strategy, which was announced earlier this year, aims to attract 500,000 visitors every year by 2020. The first phase will look to bring in 170,000 by 2016, which represents an increase of over 50,000 compared to 2012 arrivals.
To achieve this goal, public and private healthcare facilities, along with government departments, are working together to provide a world-class service and best-in-class treatment in a range of medical specialties for patients from across the world, particularly from the GCC, South Asia and Commonwealth of Independent States countries.
'All these facilities have a multinational workforce, including experienced doctors from internationally-renowned centres of excellence. More importantly, there is a growing focus on patient safety, quality, excellence and transparency,' Dr Haider continued.
The medical tourism strategy has identified several specialist areas where Dubai can provide competitive and cost-effective treatment options to patients from all over the world, including orthopaedic and sports medicine, plastic surgery, ophthalmology, dental procedures, dermatology, preventive medicine and skin care.
Due to an agreement between the Dubai Health Authority (DHA) and the General Directorate of Residency and Foreigners Affairs, visitors wishing to travel to the emirate for medical care can take advantage of a three-month visa that can be extended twice.
The DHA has also been working with several government bodies to create and develop tourist packages specifically designed for people wishing to travel to Dubai for medical treatments.