Dubai on show at US conference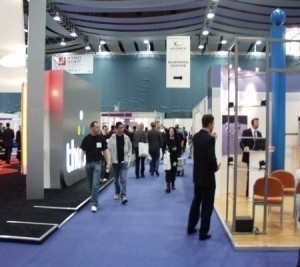 Last week, the Dubai Association Centre (DAC) took part in the 2014 American Societies of Association Executives (ASAE) annual meeting, putting the emirate's credentials as a global hub of business on display.
The DAC is an initiative made up of the Dubai Chamber of Commerce and Industry, Dubai Department of Tourism and Commerce Marketing (DTCM) and Dubai World Trade Centre (DTWC).
During the event - which involved 6,000 participants and 1,800 exhibitors from 30 countries - the DAC was awarded with the accolade of best booth, recognising the fact that more than 1,000 people visited the stand.
Hassan Al Hashemi, member of the executive committee of DAC and vice-president of international relations, Dubai Chamber, said that hundreds of associations met with Dubai Chamber officials and expressed an interest in DAC's registration process.
He added: "The DAC's presence at the ASAE Annual Meeting was very successful in terms of promoting our services to North American associations.
"Worldwide, associations are major generators of conferences and exhibitions, with about 90 per cent of these events organised by associations. As DAC attracts more international associations we will see additional benefits across Dubai's Mice sector."
According to Mr Al Hashemi, the DAC was approached by over 80 conference delegates about doing business in Dubai.
The emirate is increasingly being viewed as an important destination for business, with Forbes magazine recently naming Dubai as one of the world's most influential cities. The publication was greatly impressed its airport, which was ranked as number one for global connectivity.
Investor confidence is also on the rise in the emirate, with many viewing Dubai as a 'safe haven' for their ventures. Gaurav Shivpuri, head of capital markets for the Middle East and North Africa at professional services and investment management specialist Jones Lang LaSalle, believes many factors have aligned to create an environment that appeals greatly to investors.
'The increased transparency, the improving economic fundamentals, the expected growth due to the Expo 2020 win, the rise in transfer fees to reduce speculation and the regulation of off-plan sales process have all helped,' he stated.