Dubai office rental market remains 'robust'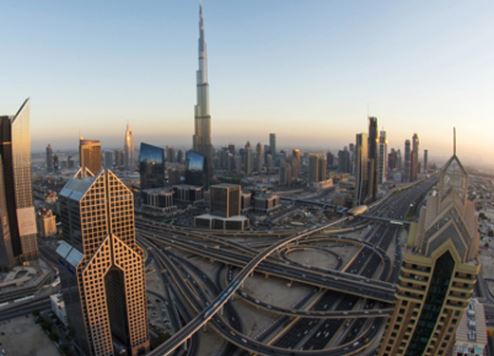 Dubai office rental rates have increased 2.1 percent year-on-year with the market described as "robust" in a report released last week by real estate consultancy firm Knight Frank.
Healthy demand and limited supply have helped drive up prices, the report said, with vacancy rates dropping to around 18 percent of total stock completed with the occupier profile including new start-ups, companies expanding and consolidating, plus lease renewals.
Knight Frank said Q3 rates remained stable, following a period of growth in the first half of the year.
This tallies with TFG Asset Management research, which revealed demand outstripped supply in Dubai's office rental market in Q2 this year.
This drove strong office rental growth rates in the emirate's central business district (CBD) and across most of Dubai's secondary locations, the TFG Asset Management research team said.
Dubai's office supply covered 7.8 million square metres as of June 2015 (end of Q2), an increase of 200,000 square metres compared to Q1.
Despite the hike in supply, the CBD office rental rate increased from AED1,860 per square metre in Q1 to AED1,880 per square metre in Q2.
Jones Lang LaSalle (JLL) said the office vacancy rate declined by two percentage points from 25 percent in Q1 to 23 percent in Q2, despite the rise in rental rates.
To cater to this burgeoning demand, several new office developments are on track for completion next year in new locations such as Dubai Design District as well as prime CBD areas including the Trade Centre district and Dubai International Financial Centre (DIFC).
Head of TFG Asset Management Mariano Faz said there were also opportunities to develop office space in other locations such as Dubai Sports City, Dubai Motor City and Studio C, where rental rates and demand both continue to grow.
"These districts are strategically located, close to Dubai's premium sporting facilities, several mixed-use development projects as well as the World Expo 2020 site in Jebel Ali, which is expected to attract 25 million extra visitors during the six-month event," he said.
"These factors combined will drive strong office rental growth rates over the next five years."
Faz noted The First Group had stolen a march on the competition in locations such as Dubai Sports City where the company operates the district's first and only office centre – SOLO Business Centre.
"The business centre continues to receive high pre-lease interest and is currently expanding its office unit supplies with anticipated office rental growth rates in mind," he added.
Dubai is expected to consolidate its position as the top city for corporate occupiers in the Middle East and North Africa region over the next three years, JLL's first Occupier Sentiment Survey revealed.
"Dubai has solidified its place as the preferred business and financial centre in the MENA region," said Dana Williamson, head of agency at JLL MENA.
"Buildings that offer high-quality amenities and facilities, good accessibility and public transportation options, and strong property management are becoming increasingly more popular."