Dubai 'offers stable opportunity for foreign investment'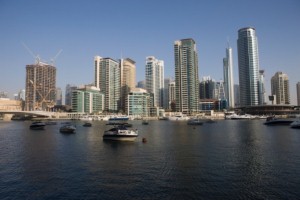 Government regulations have helped to ensure Dubai represents a solid opportunity for foreign property investment, an industry expert has stated.
Sunil Jaiswal, president of Sumansa Exhibitions, believes the emirate is an attractive proposition due to actions from the authorities such as increased property transfer fees and reduced loan-to-value ratios.
'I believe that authorities have effectively controlled the market,' he stated. 'Dubai is a stable place to invest in especially in the medium to long term for returns.'
Mr Jaiswal was speaking ahead of the Dubai Property Show, which is being organised by Sumansa Exhibitions and will be taking place at Olympia London from February 27th to March 1st next year.
The event aims to attract investment from the UK and Europe and around 2,000 property buyers are expected to attend. Representatives of Dubai's flourishing hotel industry will be among those exhibiting.
Mr Jaiswal said the emirate's property sector as a whole has matured and is 'definitely improving' with each passing year.
'Any investor should take note of Dubai because of the opportunity that lies here, as it is one of the few places in the world that has excellent equity growth and good cash flow,' he stated.
The property expert said the emirate's real estate market ranks as one of the strongest in the world and the best in the Middle East. He claimed British investors in particular are 'savvy' and will recognise Dubai's potential as it is widely regarded as one the world's leading tourist and business destinations.
Mr Jaiswal added the fact there is no tax policy on rental and capital gains and no limits on the repatriation of funds means the emirate's real estate market is 'not only fruitful but easy and transparent'.
He highlighted the hospitality industry as central to attracting foreign investment in Dubai and said the Dubai Property Show aims to take advantage of the positivity surrounding the investment climate in the emirate. The event will feature 120 exhibitors and will be spread across 3,800sqm.