Dubai offers Plot Locator service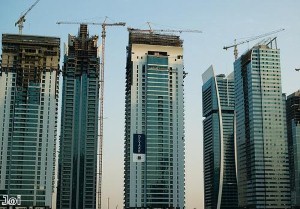 A new service launched in Dubai is allowing investors to look up potential properties.
The new Plot Locator service from Dubai's Planning Department allows the public to access details of any land within the city by entering its associated plot number into the program. It is expected to arrive on smart devices - in the form of an app - within two weeks.
Director of Planning Department Eng Dawood Al Hajiri said: 'The service for uploading photos of buildings will be available by the end of the year, and will be operating under the umbrella of the iDubai application.'
It highlights the emirate's ongoing push to offer online assistance - the Oxford Business Group previously reported the Dubai Smart Government scheme was moving many official services online.
According to the director general of Dubai Municipality Eng Hussain Nasser Lootah, the Plot Locator is designed to have a particular focus and use in the real estate industry as it includes information regarding the city's infrastructure and other data that may prove useful in urban planning.
It will also be useful for investors wanting to look up local areas or potential properties in Dubai, as it can assess commercial, residential and industrial details. Investors may also find the allocated building heights and parking spaces as useful features.
Mr Lootah said: 'It will also make the entire land-related transactions very easy and fast, pushing the public to an unprecedented level of comfort and satisfaction.'
Findings released today (October 8th) from real estate broker Cluttons found that Dubai is now the second most desirable location for property investment for high networth individuals, behind only London. Last year, Singapore, Yangon and Kuala Lumpur were ahead of the emirate, but it has now improved its status.
There will also be a second phase for the Plot Locator service, which will allow users to upload photographs of buildings and plots to find the relevant information via geo-coordinates and an address system that is presently being developed.