Dubai 'needs more theatres'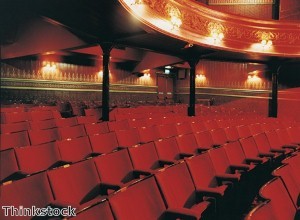 More theatres should be built in Dubai if it is to support bigger shows.
This is according to Justin Cook, the lighting designer and production electrician on the current tour of Chicago.
Speaking to Gulf News, Mr Cook said he believes the city has plenty of potential, but cannot currently meet the technical requirements of big shows in its current stages.
He added: 'Dubai could very well be one of those cities that could attract the large-scale musicals, but there needs to be a full-size theatre to accommodate the large technical aspects of these shows.'
The show has been running in the emirate from last week (December 19th) and will stay until January 3rd. It is being held in the Sheikh Rashid Hall of the Dubai World Trade Centre and tickets cost anywhere between AED 245 (£40) and AED 2,295.
Mr Cook argues most of Dubai's current stages do not meet the current needs of the world's biggest acts - theatres in Broadway, for instance, can seat from 250 to 2,000 people - yet Chicago might provide the catalyst to drive future developments.
He said: 'There is a great need for a full-size West End theatre in Dubai. There are a great number of shows that are looking for new markets to tour.'
Few markets in this region can offer the high wealth and luxury of Dubai. As such, attracting more arts and cultural events here would surely help encourage these audiences to visit.
Speaking to Gulf News, resident composer for The Score classical music series at the Fridge Dubai Joanna Marsh said big productions historically find an audience. She states this is in part due to people travelling in the emirate attaining an international taste for culture. As a result, many become familiar with the bigger names.
DWTC's hall can cater for 6,900 people, depending on the seating arrangements. As an auditorium, it can only seat 2,500 in tiered rows or 2,000 when levelled. While this may be on par with many Broadway locations, it has to be argued Sheikh Rashid Hall is not designed with these productions in mind, whereas a dedicated space can be much more accommodating of the needs Mr Cook talks of.