Dubai named world's 2nd biggest retail market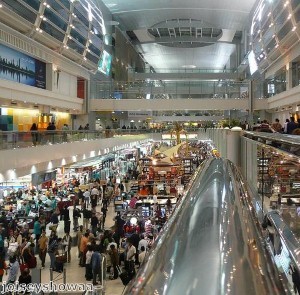 Dubai has been crowned the second-most important retail market in the world.
This is according to commercial real estate advisor CBRE, which voted the principality just behind London in terms of being the most-desired destination for international retailers. The two locations were significantly ahead of the trailing pack, consisting of New York, Paris and Moscow.
Over half of major international retail companies now have outlets in Dubai, with a third of all luxury spending carried out in the Middle East happening in the emirate. Officials however are not content with resting on their laurels, as they intend to evolve the principality into hub a of fashion creativity.
The city has set its sights squarely on the fashion industry and hopes to muscle in on a scene which is currently dominated by Japan, Europe and the US. To do this, it is investing heavily in a new project, dubbed Dubai Design District (D3). The site will be home to design studios, boutique hotels, high-end apartments and a new shopping plaza.
Construction on the project is set to be done in stages, with the first expecting to cost around $1 billion (£600 million). The 1.7 million sq ft site is scheduled to be ready by 2015 and is being developed by Tecom Investments.
Dubai is seen as the ideal location to launch an assault on the fashion industry, being that it is incredibly well-placed to take advantage of trade links from east to west. In addition, roughly 90 per cent of the city is foreign, bringing together a raft of different cultures. Designers believe the emirate is perfect for new brands to launch themselves and for entrepreneurs who want to make the world sit up and take notice.
Shaimaa Gargash, co-owner of fashion label House of Fatam, commented: 'Dubai is a melting pot. There are over 200 nationalities here, so there's always a different target audience to cater to without even leaving the country.'
Dubai is renowned for its love of luxury and this reputation is further enhanced by the fact that in 2012, a third of the $7.6 billion spent in fashion in the Middle East took place in the city. Officials are keen to capitalise further on this and have announced major expansions to existing retail outlets.
The Mall of the Emirates is set to invest $1 billion over the next five years to add stores and restaurants. Meanwhile, the Dubai Mall will aim to increase its retail space by a further 3.3 million sq ft.