Dubai named world's top city-beach break destination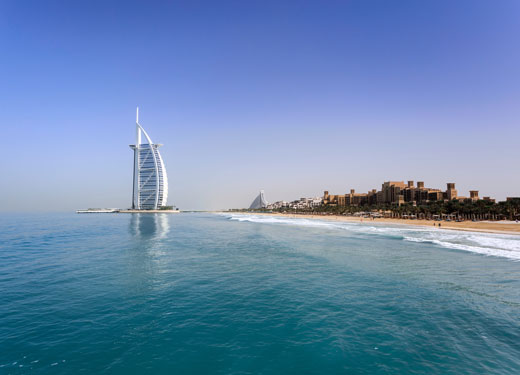 In another coup for Dubai's fast-growing reputation as a global tourism hotspot, a major UK consumer website survey has named the emirate the world's top city and beach holiday destination.
The 2019 City Beach Break Index, commissioned by price comparison site Compare the Market, ranked cities based on their appeal as both city and beach holiday destinations.
Dubai, which is one of the world's fastest-growing metropolises, ranked ahead of Lisbon, Portugal; Barcelona, Spain; and Tokyo, Japan in the list of cities offering the best combination of city and beach attractions.
The report highlighted Dubai's many tourism attractions, average days of sunshine, average hotel accommodation costs and Instagram-ready hotspots among the reasons the city topped the list.
In judging each city's appeal, the report assigned an overall score based on these and other factors, including the destination's overall safety and appeal to a broad spectrum of visitors.
Dubai's total score of 82.71 was way ahead of second-placed Lisbon, which scored 69.29, and Barcelona, which followed closely in third with 69.16.
To put Dubai's achievement in context, last-placed Rio de Janeiro, which is famed for its laidback beach lifestyle, scored just 36.07.
Dubai's popularity as a social media hotspot was also underscored by its popularity on platforms including Instagram. According to the Compare the Market report, Dubai has been the subject of more than 85 million Instagram posts to date in 2019. By way of comparison, Lisbon has featured in just over 8 million Instagram posts.
"Dubai may be well known as a luxury travel destination, but it's also home to miles and miles of snowy-white, fine-sand beaches," the report stated. "These beaches are on the warm, aqua-blue [Arabian] Gulf, turning the area into a true tropical resort destination. Although many beaches are private and associated with luxury residential communities or hotels, the government has made sure to provide a large number of public beaches."