Dubai named one of world's best expat cities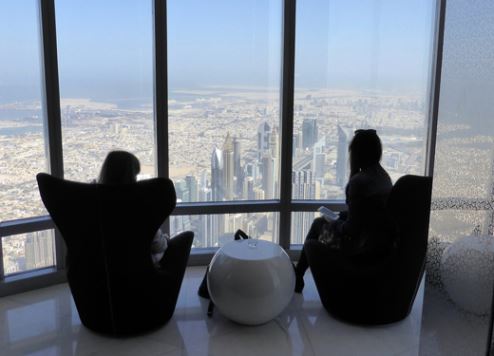 More than two million expatriates live in Dubai and there's a good reason why.
The emirate has been ranked the 22nd best destination for expats ahead of London, Paris and Rome, according to the third edition of the annual InterNations Expat Insider 2016 survey.
The new research, which polled more than 14,000 foreigners living or working abroad, found expatriate life in Dubai was considered far better than in many other cities that were also deemed tourist destinations.
Dubai received high approval ratings in terms of personal safety, with 64 percent of expats living in the city stating it was "very good", much higher than the global average of 38 percent.
The emirate also received positive feedback about its political stability, with 51 percent of respondents in Dubai rating this aspect of their expat life as "very good."
Dubai was credited for making it easy for foreigners to settle in, taking the 11th spot in the study's Ease of Settling Index.
The city ranked highly in the friendliness and language subcategories too, according to InterNations.
The expat survey found Dubai was considered better for expat living than Hong Kong, Kuala Lumpur, Brussels, Beijing, London, Paris, Istanbul, Doha, Milan and Rome, among others.
InterNations is a huge global network and information site for people who live and work abroad. It has 2.4 million members in 390 cities around the world.