Dubai named one of the world's top travel destinations in 2016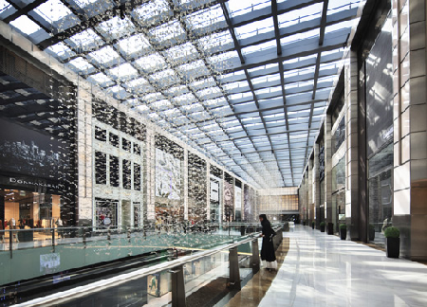 Dubai has been named one of the world's 'hottest destinations' for 2016 by Air Canada's in-flight magazine.
Recognised for its 'legendary' shopping malls and entertainment offering, Dubai is highlighted as a must-visit destination in enRoute magazine's 'Where to travel in 2016' spread.
The hot list offers potential visitors top tips on where to shop and have fun while visiting Dubai.
It pitches the newly-extended Mall of the Emirates as a place where shoppers can "mull over" whether to buy a "jewel-encrusted carpet or a tax-free Stella McCartney skirt" while skiing down an indoor slope or bouncing on a trampoline.
Shopaholics are also lured with news of the upcoming Dubai Shopping Festival (DSF), which runs from January 1 to February 1. Discounts, prizes, entertainment and concerts are all part of the DSF experience.
After a day of shopping, enRoute suggests staying at one of three upcoming luxury hotels opening in 2016 - the Four Seasons DIFC, the Viceroy Palm Jumeirah or the Jumeirah Al Naseem.
The magazine encapsulates Dubai's world-class retail experiences with the headline the 'thrill of the hunt'.
Other exciting destinations featured in the top six list include Los Angeles in the US, Brisbane in Australia, Rio de Janeiro in Brazil, Dublin in Ireland, and Whitehorse in Canada.
DSF is one of the longest-running festivals of its kind worldwide and has helped put Dubai on the world shopping map.
Organised by the Dubai Festivals and Retail Establishment (DFRE), it attracts around 4.5 million visitors who spend an average AED 15 billion each year. The theme of DSF 2016 is 'Unwrap The Exceptional'.
"With the retail sector continuing to be DSF's main pillar, the festival's 21st edition will run under a platform of retail concepts that will see the 32-day festival divided into four weekly segments, each covering a specific economic sector – Beauty Week, Gold and Jewellery Week, Apparel & Fashion Week and Perfume Week – to help showcase DSF as a global tourism attraction that offers enriching shopping experiences for visitors from around the world," DFRE said in a statement.