Dubai named one of the world's leading financial hubs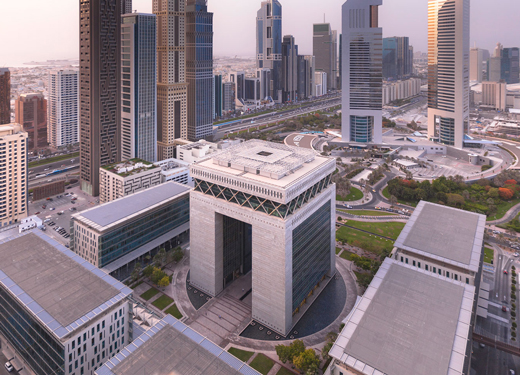 Dubai has been named one of the world's top 20 financial hubs.
It ranked 19th out of more than 1,360 cities surveyed by The Spectator Index, surpassing Germany's Frankfurt, which ranked 20th.
At the same time, Arabic was listed as the sixth most 'powerful language' in the world, ahead of German and Japanese by the index, demonstrating the growing importance of Gulf countries on the global financial, political and economic stage, led by nations such as the UAE.
The Spectator Index rankings follow recent findings by Knight Frank's Hub Report revealing Dubai's financial and business services sector grew 55.6% in the last decade, outperformed only by Shanghai (114.3%).
Over this time period, Dubai became a recognised global financial focal point, according to the report entitled 'The rise of the global financial hub', which benchmarked Dubai against seven other global cities – New York, London, Paris, Singapore, Hong Kong, Shanghai and Sydney.
It noted how Dubai International Financial Centre (DIFC) recently featured among top 10 global financial centres in The Banker's International Financial Centre rankings. 
"These achievements are underpinned by a zero-tax environment/low rate of tax for financial and oil companies," said the report. "Currently, it takes just eight days to start a business, which is marginally longer than the United States (six days) and the UK (five days), although it is four times more than Hong Kong's figure."
Knight Frank's report found the UAE offers businesses the lowest corporate tax rate of all cities listed and at the same time, emphasised how the country ranks 21st out of 190 countries in the World Bank's ease of doing business list.
Dubai's heritage and history are one built around trade, but in recent years the emirate has diversified away from the ports, which have helped it reach its renowned prosperous status to become a regional financial and business hub. 
The introduction of Free Zones – Jebel Ali Free Zone was the first of its kind in 1985 – allowed traditional trade barriers to be eliminated and minimised bureaucratic regulations.
"Over time, the number of Free Zones in Dubai has grown to 34 and they have evolved to symbolise strategic hubs for cooperation, learning and knowledge. Operationally, companies within a Free Zone are not required to have a local Emirati partner and can, therefore, control 100% of their own business," the Knight Frank report said.
"This combined with Dubai's strategic location, as a juncture between east and west, has meant Dubai has grown to establish itself as a regional financial and business centre."