Dubai named 'must-visit' city for 2015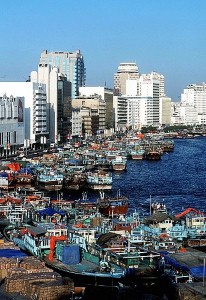 A new study has named Dubai the world's must-visit city for 2015.
Online travel portal Destina.com has released a guide of essential destinations people should head to in the new year and the emirate has come out on top, Emirates 24/7 reports.
'This city is making tourism one of its motors for growth. Dubai is a city that has seen a massive transformation in very little time, converting itself in one of the most dynamic and modern metropolises of the moment, as a door between the west and the east,' Destina stated.
The company added that the emirate is an 'emerging' destination for tourist visits, which is currently 'in fashion'.
Such words will be music to the ears of Dubai's authorities, as it suggests their plans to attract some 20 million visitors every year by 2020 are well on track. Hotel investors will also welcome the news, as it shows there should be no shortage of people looking for rooms in the emirate next year.
Dubai came in ahead of a number of surprising destinations in the Destina study. Namibia, Myanmar, Vietnam and Papua New Guinea were all also highlighted as locations people should look to visit in the new year.
Since Dubai's authorities revealed the 20 million target, numerous projects have been undertaken to make the emirate as attractive for tourists as possible. These range from the development of new theme parks and shopping malls, to launching a new Dubai brand, revamping official websites and developing mobile apps. If the Destina report is anything to go by, it seems these efforts are working.
From a hotel perspective, the growing number of people flocking to Dubai is already driving up occupancy rates and encouraging investment.
Since the 20 million target was revealed in May 2013, hotel guests in the emirate have already increased by more than ten per cent. Helal Saeed Almarri, director-general of the Dubai Department of Tourism and Commerce Marketing, has described this as a positive first step towards the organisation's overall goals.