Dubai named 'most sustainable city in GCC'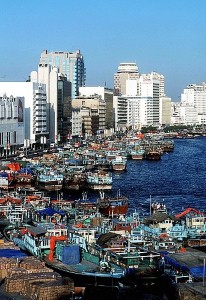 Dubai has been crowned the most sustainable city in the GCC region by global design, engineering and management consulting company Arcadis.
The Sustainable Cities Index from the firm ranked the emirate first, while Abu Dhabi and Doha came second and third respectively.
Arcadis investigates three different demands when producing its league table - social, environmental and economic - to rank the world's 50 leading cities.
Overall, Dubai came 33rd, while Abu Dhabi came 34th and Doha 41st, according to the report.
Cities were found to be more sustainable in the environmental and economic categories, but seemed to score low in social aspects, but this was not the case for Dubai.
Arcadis defines a sustainable city as one that works well for its those residing in it now, without causing problems for themselves and the rest of the world in the future.
"City leaders need to find ways to balance the demands of generating strong financial returns and being an attractive place for people to live and work in, whilst also limiting damage to our environment," said Hisham Malaika from the firm.
"To truly understand how sustainable a city is, we must understand how it ranks in people, planet and profit. Then we can act to assess priorities and the pathway to urban sustainability - for the good of all."
Dubai has made a commitment to become one of the top ten sustainable cities in the world by 2020 and has launched various initiatives to make this dream come to fruition. Its Green Buildings Code has already seen success, with the construction industry taking all of its principles on board.
This year, the German city of Frankfurt took the top spot, while England's capital London came second. The rest of the top ten was made up of Copenhagen, Amsterdam, Rotterdam, Berlin, Seoul, Hong Kong, Madrid and Singapore.