Dubai named among world's top 30 cities for commercial real estate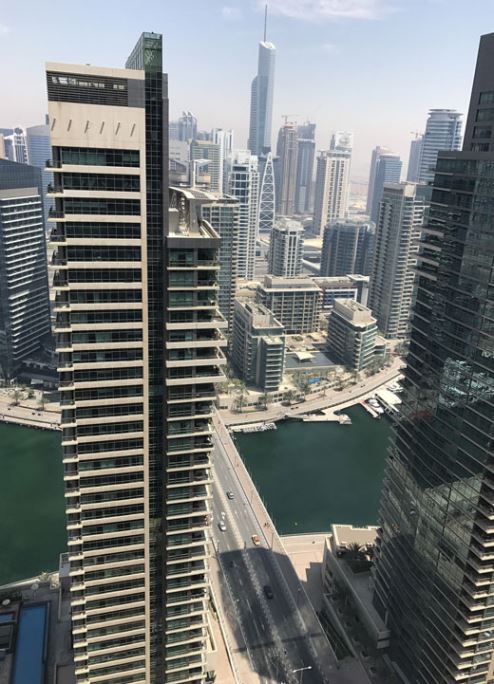 Dubai has been named among the world's top 30 cities with the most significant commercial real estate markets for the first time.
Dubai placed 27th out of a total of 300 cities surveyed by property consultancy JLL, which said the emirate's rising status as a global real estate hub had been strengthened on the back of Expo 2020-related construction activity and improved business and tourism outlooks for next year.
"Dubai may have a relatively low population in comparison to other cities globally – around 2.5 million – but has long punched above its weight," said Craig Plumb, head of Mena research at JLL.
"In doing so, the city has achieved a global presence and significant influence and this status is confirmed by [its place in the list] this year."
Dubai was the only Middle East city to feature in JLL's Top 30 list this year. In the broader ranking of 300 cities surveyed, Cairo ranked 51st and Muscat 170th. The Top 300 accounts for 40 percent of the world's economic output and more than 70 percent of total global real estate investment.
JLL's Top 30 Global Cities ranking is assessed on various social, demographic and economic indices that are combined to provide a score of a city's overall commercial attractiveness.
Dubai has moved up the ranking each year since it occupied 36th place in 2014, highlighting the city's "growing global influence", JLL said.
Areas where Dubai improved its score the most related to available office space and corporate presence and its growing air passenger arrivals, with Dubai International the busiest airport in the world for international passenger traffic, while an increasing number of global corporates are using Dubai as a base for broader expansion plans in the Middle East and Africa, JLL noted.
Dubai's office sector has performed consistently well over the last two years and in the third quarter of 2017, average office rents in the city increased marginally by 1.6 percent year-on-year.