Dubai named among world's most-appealing destinations for expat professionals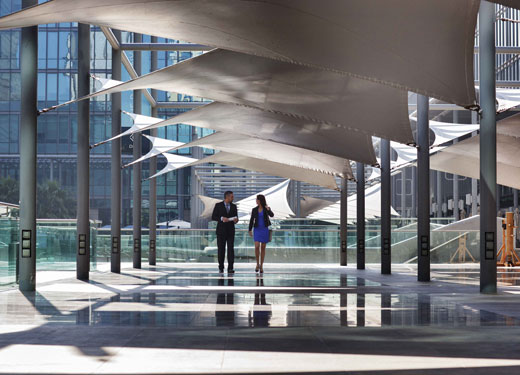 Dubai's reputation as a global destination for professionals seeking employment abroad has been further enhanced with the publication of a new survey which declared the city the sixth most-popular destination worldwide with jobseekers.
The 'Decoding Global Talent 2018' report, which was published by Boston Consulting Group (BCG) in conjunction with The Network, ranked Dubai five places higher than in 2017. In total, 12 percent of 366,000 survey respondents from 197 countries worldwide cited the emirate as their preferred destination.
"Understanding global workforce attitudes is critical for both companies and countries," the report's authors note. "Those that manage it will gain flexibility in addressing their future challenges and will have the best shot at sustaining economic growth."
London placed first in the rankings, with 22 percent of survey respondents saying they would move to the UK capital for the right career opportunity.
New York ranked second, finding favour with 16 percent of survey respondents, followed by Berlin and Barcelona with 15 percent apiece, and Amsterdam with 14 percent.
Dubai outranked traditionally popular international cities including Los Angeles (11 percent), Paris (11 percent), Sydney (9 percent) and Tokyo (8 percent). Abu Dhabi ranked fourteenth in the survey, while the UAE was named among the most popular destinations for workers seeking job opportunities in the Middle East and Africa region.
"When people are asked about the cities they would work in, they tend to mention the big metropolises of the EU and the US," the report's authors note.
"These two geographies are home to two-thirds of the most popular 30 cities for work from foreigners' perspectives. But cities in other regions are starting to attract attention. Dubai (the most populous city in the UAE) is now a top-ten work destination, according to our survey, and Abu Dhabi has moved sharply up the rankings too."