Dubai named among 'the world's most powerful cities'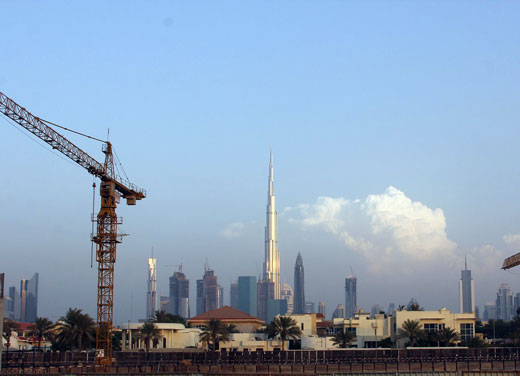 Dubai has retained its ranking among the world's most powerful cities in this year's prestigious Global Power City Index 2018.
The report, published by Mori Memorial Foundation's Institute for Urban Strategies, ranks the most powerful cities on the planet by overall economic strength, their commitment to R&D, environmental initiatives, liveability and cultural interaction.
The top five cities overall listed in the 2018 report were London, New York, Tokyo, Paris and Singapore respectively.
Dubai ranked 29th in this year's list, ahead of major urban centres including Bangkok, Milan, Geneva, Taipei and Moscow. It was the only city in the Middle East and North Africa to be listed in the index.
The report praised Dubai's economic growth, ranking the city 17th overall and ahead of Paris, Washington D.C., Frankfurt and Geneva, among others. Its economic advantage over more established rivals was aided by its commitment to a zero-tax corporate environment, which made Dubai a magnet for major international companies looking to service the UAE and the wider region by establishing their headquarters in the city.
By comparison, the next ranked city was Hong Kong, which effects a 16.5% corporate tax rate, followed by Singapore at 17%.
Dubai's growing reputation as a global aviation hub propelled it to fifth in the list overall in terms of air connectivity, behind London, Paris, Frankfurt and Istanbul. Dubai is now connected by direct international flights to 226 cities worldwide.
Dubai's status as one of the world's premier tourism destinations was also highlighted by the fact it ranked 12th overall in terms of its appeal to visitors.
Elsewhere, the city ranked 23rd for liveability, 38th in terms of environmental sustainability policies, and 35th for research and development initiatives.