Dubai named a major platform for diamond trading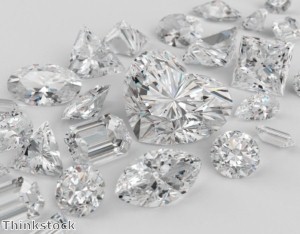 Dubai is now a leading platform in the trade of legitimate African diamonds.
Emirates 24/7 reports the Dubai Multi Commodities Centre (DMCC) made the statement following the announcement the emirate is set to host its first tender of Zimbabwean gemstones. The exhibition will feature rough diamonds from mining companies such as Anjin, Jinan, DTZ, DMC, Marange Resources and Kusena.
This will be the third showcase of rough versions of the gems organised by the Dubai Diamond Exchange (DDE) so far this year. The agreement was made in conjunction with Global Diamond Tenders DMCC.
Visitors to the exhibition will be able to see the stones on the second floor of the Exchange's headquarters at the Almas Tower.
The emirate has become an important supporter of the diamond trade in Africa over the last decade and officials claim it is now the key global platform from which traders can sell their wares to customers in Asia and Europe.
Ahmed bin Sulayem, executive chairman at the DMCC, stated: 'We have created an incredible infrastructure, services and products which directly assist the industry traders; our policies and regulations are strong; and we are ideally positioned to support the trade from the producing nations in Africa to the consuming nations in the East and West.'
Meanwhile, the chairman of DDE Peter Meeus claimed Dubai has been influential in making sure diamond traders in Africa have a voice on the world stage. As a result, the emirate has now become an established centre for distribution throughout the world.
The Exchange is a member of the World Federation of Diamond Bourses and is said to be an important supporter of all its directives. It also fully complies with the Kimberley Process Certification Scheme. First established in November 2002, this agreement is designed to make sure all imported and exported diamonds have been mined legally. It officially came into force the following year.
DDE's latest exhibition will take place between March 23rd and March 30th.