Dubai Motor Festival to take place this November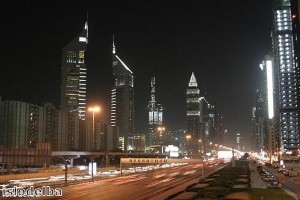 The Dubai Motor Festival will be taking place from November 5th to 9th at the Dubai World Trade Centre (DWTC).
Held every two years, the upcoming event looks set to be much bigger than the previous show. Reports suggest it is 35 per cent larger than the 2011 occasion. More than 600 vehicles are expected to be showcased across the five days.
The festival highlights the large motoring community and related businesses in Dubai, especially when it comes to sports cars and luxury models. It is a big event for sports fans and members of the industry alike and will highlight the business and leisure prospects that make the city ripe for property investment.
Events taking place at the festival include the Dubai Grand Parade as a convoy of luxury and classic vehicles drive past various city landmarks - all led by Dubai Police's fleet of supercars. It will also involve the Redbull Middle East Car Park Drift Championship where competitors can enter for a chance to win the 'King of Drift' title.
Chief executive officer for DWTC and director general for the Department of Tourism and Commerce Marketing Helal Saeed Almarri said: 'With the 2013 edition of the show expected to attract more than 100,000 visitors, this was the right time to capitalise on its success and move the events and entertainment past the boundaries of the exhibition and out into the city.'
It also marks the first festival the Dubai Festivals and Retail Establishment (DFRE) has announced after launching the Dubai Tourism Vision for 2020 earlier in May this year. 
DFRE's chief executive officer Laila Mohammed Suhail said: 'Part of the strategy behind Dubai's Tourism Vision for 2020 is to position Dubai as a leading global destination for events.' 
Mr Suhail also said he expects growth from the festival to help it become more renowned on an international scale, adding that it brings the city together in a shared passion for motoring.