Dubai Motor City retail project to launch in May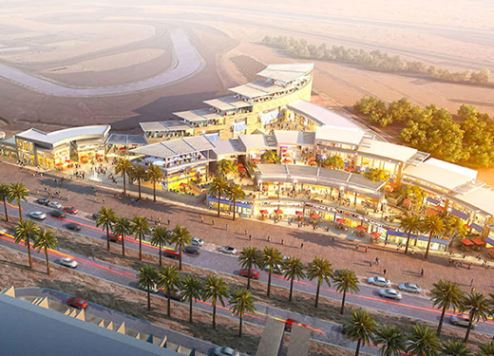 First Avenue, the new $136 million shopping mall and hotel development in Dubai Motor City, is almost complete.
The project, which is close to Dubai Sports City – home to several residential properties owned and developed by The First Group – is on track for completion by the end of this month, a statement by its backers has revealed.
The mall and adjoining hotel is expected to open in May, the statement by Saudi Arabia's Al Tawfeeq for Development and Investment (ATDI), said.
It added that First Avenue's anchor tenants are in place, accounting for 40 percent of the mall's leasable area, with Carrefour taking up 11 percent and Prime Medical Centre and Fun Block, part of Fun City by Landmark Group, accounting for 9 percent each.
Reem Al Bawadi, the Arabic food and beverage chain, will take up 6 percent while ACE Hardware, the world's largest hardware retail cooperative selling products to fix homes and businesses, will account for 5 percent of the leasable space.
"We are delighted that First Avenue mall is on schedule for a 'soft opening' in May," said ATDI general manager Dr Ramy Moussly.
"The project will be a landmark development in Motor City, strategically located to serve local demand in a growing catchment area with a young demographic, and positioned to help meet rising business and leisure tourism numbers in Dubai."
First Avenue, located adjacent to Dubai Autodrome, will have 70 high-street retailers and 15 casual dining restaurants.
The adjoining four-star 150-room hotel, which can be accessed directly from the mall, will be operated by Park Inn by Radisson. It will feature an all-day restaurant, lobby, meetings and events facilities, a gym, spa and swimming pool.
Motor City is a rapidly expanding area of Dubai, close to Dubai Sports City, Dubai Studio City, and Arabian Ranches.
It is also a short drive from Al Maktoum International Airport and the Expo 2020 site.