Dubai Metro 'to be extended 421km by 2030'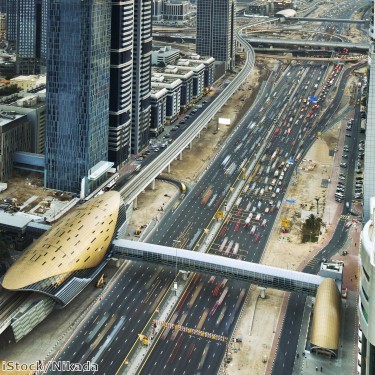 Dubai Metro will be extended by an enormous 421 km by 2030, according to an announcement from the Roads and Transport Authority (RTA).
It also announced that by 2020, the transport line will have been lengthened by 110 km overall, while the Red Line will be extended by 15 km to reach the World Expo 2020 site to allow easy access for exhibitors, speakers and attendees.
Dubai Metro was created with sustainability in mind, as it helps get more cars off the road as people use the transport link to commute to work or for leisure. The extension will make the project even more environmentally-friendly, as additional tourists and residents will use it as it can take them to further destinations across the emirate.
Commenting on the announcement, Mattar Al Tayer, executive director of the RTA and chairman of the board of directors: "The RTA is moving ahead with its strategic plan for uplifting public transport systems with the aim of raising the share of public transport trips to 20 per cent by 2020, and pushing it further to 30 per cent by 2030,
"In accordance with the 'Master Plan' of the Rail Network in Dubai, the total length of railways will extend to 110 km by 2020, 200 km by 2025 and double to 421 km by 2030. RTA is also improving and expanding the public transport routes to serve new communities."
According to the plan, the number of trams on the network will grow to 2,000 by 2020, allowing Dubai Metro to carry two million passengers every day. It will also see the marine transport service extended by an enormous 450 km.
At the recent UITP World Congress and Exhibition - held in Milan, Italy - Mr Al Tayer said that smooth transport systems contribute to people's happiness, which is important to Dubai as it is concerned with keeping tourists and residents content.