Dubai may host Giro d'Italia opening stage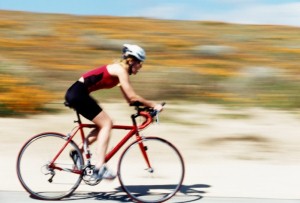 Dubai could host the start of the Giro d'Italia cycling race within the next few years.
According to Cycling News, the event's organisers are looking to find new funding sources for its races, with Dubai being one of the key names mentioned.
Officials from Dubai have already visited the Giro d'Italia in May, as well as the Il Lombardia 2013 race. On Monday (October 7th) key staff were present at the Giro d'Italia presentation in Milan looking into the finer technical and promotional details involved with professional cycling.
UAE Cycling Federation board member Mohammad Merhab Al Sabagh said: 'This is something we're working on and we're going to discuss as part of our strategy with the Giro organisers.
'Next year we're going to watch the stages in Belfast and Ireland and see how they do, then open the door to negotiations with RCS Sport and the Giro to host one or two stages in Dubai.'
It is not the only cycling event potentially coming to Dubai, either. In February next year the emirate will be hosting the Dubai Tour - its first international stage race. This is being held in partnership with RCS Sport and is currently scheduled to take place between February 5th and 8th.
Managing director for RCS Sport Michele Acquarone previously confirmed the tour would be a four-day event, stating Dubai wants a technical race that highlights the region.
The course itself is still being finalised, but Mr Sabagh stated at least one section would be a mountain stage north of the city, close to its border with Oman. He said there were some great roads available there, with scenic views as well.
Cycling is a growing sport in Dubai, with an active community making the most of the city's weather and roads. This year will see Spinneys Dubai 92 - the fourth annual event - taking place on December 13th, which will see cyclists complete a 92 km route starting from within the city. Contestants often train before hand, with a number of warm-up rides taking place before the race itself, and over 2,000 are predicted to attend this year's tour.