Dubai marks busiest month for property sales in more than a decade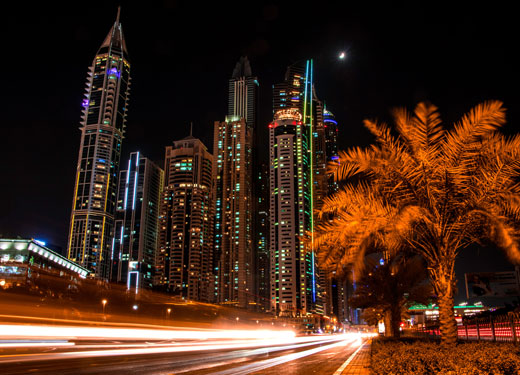 October proved the busiest month for Dubai's real estate market since 2008, according to new data published by Dubai Land Department (DLD).
A total of 4,774 property transactions were reported last month, with off-plan sales accounting for almost 60% of this figure.
According to online property portal Property Finder, Dubai Creek Harbour was the most popular location for off-plan sales, followed by Business Bay, Dubai South, Villanova and International City respectively.
Currently under development, Dubai Creek Harbour will be home to Dubai Creek Tower, which will eclipse Burj Khalifa as the world's tallest building when completed, as well as residential, retail and leisure facilities.
The market's stellar performance in October follows the earlier publication of data that showed overall third quarter property sales rose 134% year on year, while the total value of property transactions reported to date in 2019 exceeds AED56 billion (US$15.2 billion).
Dubai reported 53,000 property transactions worth AED223 billion in 2018, according to data provided by the DLD. First-time investors accounted for 66% of the total number of sales and 57% of the total value of investments.
"Real estate market indicators show the maturity of an increasingly balanced sector," commented Majida Al Rashid, CEO of DLD's promotion and real estate investment management sector.
"We've achieved a total of more than $381.1bn (AED1.4tn) through 715,000 accumulative investments and 374,000 accumulative investors. In 2019, to date, we've seen investments valued at more than $15.2bn across 31,000 investments by 23,000 investors."