Dubai Marathon attracts record numbers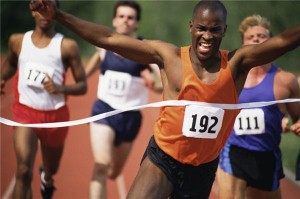 Record entry numbers have been recorded for the Standard Chartered Dubai Marathon.
Set to take place tomorrow (January 24th), it will see many of the world's top runners complete the specially designed route.
However, it's not just about world class athletes, as thousands of dedicated amateur runners will also be taking part across three distances - the full marathon, a 10km road race and a 3km fun run.
Nearly 20,000 people from 145 nationalities took part in 2013's race and a record turnout is expected this year.
Event director Peter Connerton said previous races have demonstrated the high calibre of individuals that Dubai is able to attract, adding: 'This year we have a new route that takes in many of the city's iconic buildings such as the Burj Al Arab, Jumeirah Mosque, Madinat Jumeirah and Union House before reaching the finish line on Umm Suqeim Road just before Dubai Police Academy.'
The International Association of Athletics Federations council member and president of the UAE Athletics Federation Ahmed Al Kamali remarked the Dubai Marathon is a perfect example of how sporting bodies can come together to coordinate a project.
'With the ongoing support of the government of Dubai, the race has become one of the biggest events of the year,' he said. Mr Al Kamali also complimented the strength of the field in both elite races.
The Dubai Marathon boasts the fourth fastest men's course record in the world, behind only Berlin, Frankfurt and Chicago. It is also the fifth fastest women's course record, with London, Berlin, Chicago and Rotterdam ahead of it.
This event builds on the sporting prowess of the emirate, as it continues to host a wealth of top level competitions. Indeed, sports lawyer Steven Bainbridge thinks it is only a matter of time before it bids for the Olympic Games.
Speaking to the Khaleej Times, he said the emirate would be able to cope with hosting the world's biggest sporting spectacle.