Dubai Mall wins international service accolades in a global first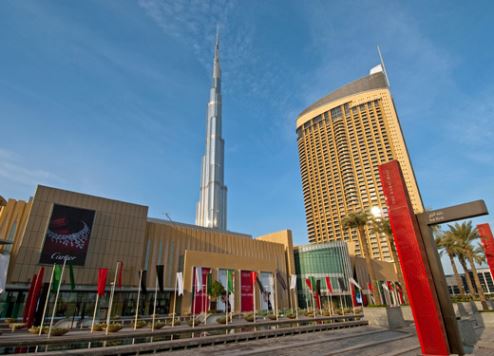 Dubai Mall has made history as the first mall globally to receive a five-star accreditation by The International Standard for Service Excellence (TISSE2012).
The Guest Services Department at the mega mall has also received the ISO 10002:2014 quality management system for customer satisfaction certificate.
The accreditations were awarded following a series of comprehensive and in-depth evaluations at Dubai Mall, which is the biggest retail and entertainment destination of its kind in the world.
Awarded by The International Customer Service Institute, TICSI, the five-star accreditation is designed to recognise organisations that deliver outstanding customer service, which sets them apart from others in their field, and is based on the Seven Pillars Service Quality Model.
This model assesses policies, products and services, premises, processes and people, and measures performance in terms of service quality.
The Dubai Mall Guest Services Department achieved 100 percent in six of the seven categories, with the certification assessment report stating that the score indicated that the organisation had fully adopted all the essential criteria regarding customer service delivery.
The ISO 10002:2014 quality management system for customer satisfaction assesses organisational systems regarding customer satisfaction enhancement by creating a customer-focused environment that is open to feedback, feedback handling and enhancing the organisation's ability to improve its customer service.
Dubai Mall is the first global retail and leisure destination to hold both these certifications.
Dubai Mall spans 12.1 million square feet of and is the world's most visited shopping and entertainment destination.
It is home to several niche retail experiences as well as entertainment options such as Dubai Aquarium & Underwater Zoo with thousands of aquatic animals; KidZania®, an innovative children's 'edutainment' concept; SEGA Republic, a 76,000-square-foot-high indoor theme park; the 22-screen Reel Cinemas megaplex with 2,800 seats; and the Olympic-sized Dubai Ice Rink. The real fossil of a 155-million-year-old dinosaur is also on display.
Developer Emaar is currently expanding the mall, adding a further one million square feet to the Fashion Avenue precinct. The new extension will feature modern retail, signature leisure, luxury serviced apartments, and several hospitality options.