Dubai Mall ranked world's best shopping experience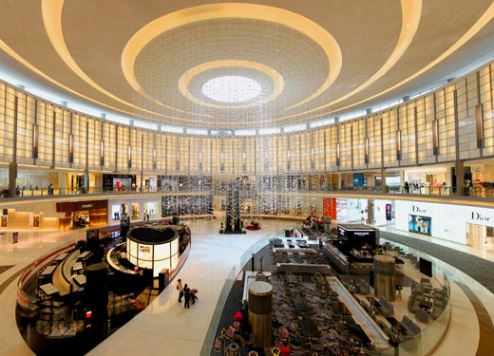 Dubai Mall is not only the biggest mall in the world, but it now offers the best overall shopping experience compared to global rivals, according to the latest Global Retail Destination Index 2016 by Savills.
The mega shopping centre ranked higher than London's Regent Street, New York's Fifth Avenue and the Champs-Elysees in Paris, in terms of quality of retail facilities and amenities, said the report, which measured the various retail attributes of London's West End and compared them to Dubai, New York, Paris, Milan, Hong Kong and Singapore.
Several locations or strips in Dubai Mall – Star/Grand Atrium, Fashion Catwalk and Fashion Avenue – were rated in terms of their brand positioning in comparison to the key retail destinations in the West End.
Dubai outperformed London, Paris, Singapore and Milan for shopper experience, which included ease of shopping, connectivity, service levels and directional signage.
In addition, a survey carried out as part of the report revealed 88.4 percent of respondents said Dubai had the best choice and quality of shops in the world.
David Godchaux, CEO of Core Savills, said: "Dubai is now perceived as a top global retail destination. But this is only the tip of the iceberg as we now start seeing developers trying to improve the shopping experience not only for tourists as in the past 15 years, but also for residents.
"This trend of moving away from the 'bigger is better' approach, to more user and resident friendly retail developments, bringing a real city experience and European-style shopping to areas of Dubai similar to those found in London, Paris and Milan, is something that was much awaited by the market and that we see finally happening."