Dubai Mall of the World 'to put UAE decades ahead of Gulf region'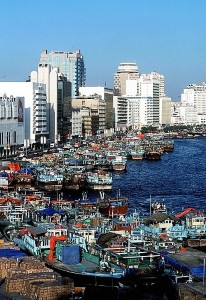 The development of the Mall of the World in Dubai will drive the emirate even further ahead of the UAE and the wider Gulf region in terms of shopping and retail, according to the chief executive of a local trading firm.
Midhat M Abu Ghazaleh, the CEO of Abughazaleh Trading Company, pointed out that Dubai has made a habit of outdoing other markets in this part of the world, particularly where retail is concerned.
He highlighted the example of the Dubai Shopping Festival, which was launched in 1996 and led to the industry experiencing a 'dramatic upswing' in the UAE.
The announcement of the Mall of the World marks another step forward in magnitude and ambition, which is expected to elevate the destination's profile on the global stage and attract interest from international brands and investors.
'This speaks volumes for the vision of Dubai and no risk management expert will advise international retail brands against setting up presence in the emirate as Dubai government is investing heavily to take the shopping and retail sector to a totally new level,' Abu Ghazaleh said.
The CEO also spoke about the significance of the development for the tourism industry. He referred to the cultural theatres and indoor parks that are set to feature within the complex, saying they reflect the diversity of modern Dubai and the increasing number of tourists visiting the destination from around the globe.
He added: 'Family tourism is on top of the agenda of the Dubai government and this means more business to retail and shopping industries.'
The Mall of the World is set to be the biggest shopping complex in existence, with eight million square feet of stores and retail outlets, alongside many other features including a wellness centre and a theme park.
It will be capable of accommodating 180 million visitors a year and will be temperature controlled, making retail tourism a viable prospect even at the hottest times of the year.