Dubai mall giant MAF reports double-digit entertainment growth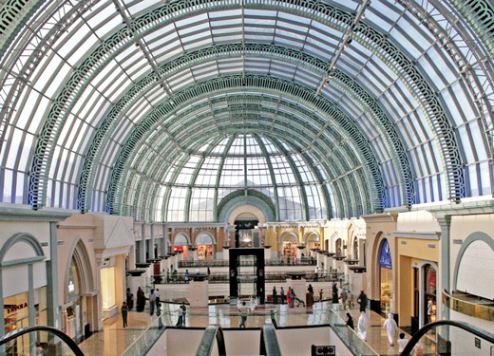 Dubai-based mall operator Majid Al Futtaim (MAF) has reported double-digit growth in its entertainment division for H1 2016, reflecting the popularity of its shopping facilities and leisure attractions with residents and visitors alike.
Majid Al Futtaim Ventures division, which manages cinemas, leisure and entertainment facilities, including Ski Dubai, reported revenue of AED870 million (US$228 million), a 43 percent increase compared to the same period in 2015, the firm said in a press statement.
The growth helped boost overall group revenue in the first six months of 2016 to AED15.2 billion, up 11 percent from a year earlier. Operating profit increased 7 percent to 1.9 billion dirhams, the statement added.
The results support comments by Alain Bejjani, chief executive officer of Majid Al Futtaim Holding, who told Zawya in June the company had seen a shift in consumer focus towards what he called 'retail-tainment', with shoppers spending more cautiously but going to malls for entertainment value and overall experience.
In H1 2016, occupancy rates at MAF's malls remained robust at 98 percent.
The retail division opened 11 new stores during the first six months of the year taking its total portfolio to 160 stores in 15 countries.
Sales revenue increased 9 percent during the period to AED 12.3 billion ($3.35 billion).
MAF recently announced long-term investment plans in the United Arab Emirates, Saudi Arabia, Egypt and Oman, including new shopping mall developments in Dubai, Abu Dhabi, Riyadh, Cairo, and Muscat, as well as hotels and mixed-use communities.
"We plan to open our second My City Centre neighbourhood retail concept in Al Barsha, Dubai and Mall of Egypt, the company's flagship project in Egypt, in the second half of the year," said Bejjani. "In addition, Majid Al Futtaim Retail plans to expand our Carrefour franchise presence across our geographical footprint with the opening of 15 additional stores by the end of 2016."