Dubai Mall cements status as world's most visited location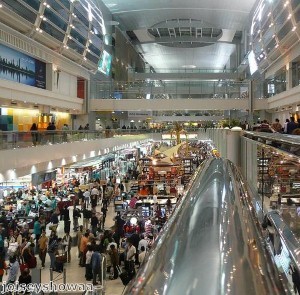 Dubai Mall is the world's most visited location as it welcomed 75 million shoppers in 2013.
It is the third consecutive year the centre has captured the accolade and demonstrates the enduring appeal of the emirate. Footfall numbers rose 15 per cent year-on-year, putting it way ahead of Mall of America in Minnesota, US, and the Bullring shopping centre in Birmingham, which both attracted around 40 million visitors.
Plans are already in place to extend the mall as its owners have set the lofty ambition of attracting over 100 million people a year.
It builds on the positive figures released by Dubai International Airport, which show that over six million passengers used the hangar during December 2013, the first time it has reached the six million mark in one month.
More than 40 per cent of visitors to Dubai Mall were tourists, with the majority of these people coming from GCC countries, China, India, Russia and Europe. This reflects the growing importance of tourism for Dubai, as it seeks to become one of the world's leading destinations.
However, locals have also benefited from the development of the mall, as it is responsible for the creation of over 25,000 jobs, while it has also been a boon for the retail, leisure and hospitality sectors.
In order to further its global appeal, Dubai Mall has started hosting prestigious fashion events. For example, through a partnership with Vogue Italia, the Vogue Fashion Dubai Experience was held last year, which was the largest fashion event of its kind in the Middle East.
Earlier this month, it also hosted the Vertical Fashion Show in conjunction with the world's tallest building Burj Khalifa. This was part of the Dubai Shopping Festival, which ends on February 2nd after a month-long series of events were held throughout the city.