Dubai Mall attracts 80m visitors during 2014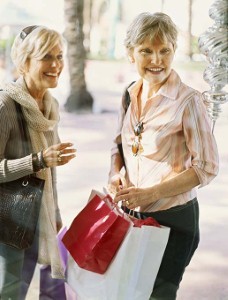 Last year, Dubai Mall welcomed almost 80 million visitors, marking a seven per cent increase compared to 2013.
Furthermore, footfall in 2014 exceeded initial expectations and outperformed some of the world's most popular tourist destinations and airports.
This news is testament to Dubai's growing reputation as a premier location for retail, which attracts tourists in their droves, positively impacting other sectors such as the hospitality, food and beverage and hotel industries.
Of the 80 million visitors welcomed by Dubai Mall, 60 per cent were residents of the wider UAE and GCC, while the remaining 40 per cent came from across the globe to enjoy what the retail outlet has to offer.
In addition, the mall has taken the crown of the world's most visited lifestyle destination, surpassing many other major attractions from across the globe, including New York's Times Square and Central Park, Niagara Falls, Washington DC's Union Station, Orlando-based Walt Disney World's Magic Kingdom and Paris' Eiffel Tower.
The mall is also thought to have boosted the wider retail sector, helping it contribute around five per cent to Dubai's total gross domestic product. In addition, sales for the location's 1,200 stores and 200 food and beverage outlets increased by around 14 per cent in 2014.
As well as increased footfall, Dubai Mall also enjoyed boosted social media engagement, becoming one of the top ten geo-tagged locations globally on Instagram and reaching 1.5 million followers on Facebook.
Mega malls across the emirate have been thriving recently due to growth in consumer spending, which is boosted due to Dubai's young population and attractive tax regimes for retailers.
Dubai's Shopping Festival - currently in full swing - easily demonstrates the emirate's popularity among both local and international visitors as a prime destination for retail. The last 19 editions of the event attracted 56 million people and added AED145 billion (£25 billion) to Dubai's economy.