Dubai makes it on to TripAdvisor's Traveller Choice list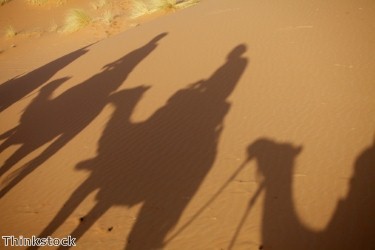 Dubai has made it on to TripAdvisor's prestigious seventh annual Traveller Choice list.
The online review platform produced the ranking by analysing millions of reviews and opinions from the TripAdvisor community. The winners were picked by using an algorithm that took into account the quantity and quality of reviews, as well as ratings for hotels, restaurants and attractions in destinations from across the globe over a 12-month period.
TripAdvisor spokesperson James Kay commented: "The competition among global tourist destinations has never been tougher."
Dubai was the only destination within the UAE to make it into the top 25, coming in at 24. The firm described the emirate as a "cosmopolitan oasis" and a "futuristic cityscape" that towers over the Arabian desert.
A firm favourite among the users of TripAdvisor, the company calls Dubai a "city of superlatives" that is home to the world's largest dancing fountain, tallest building (the Burj Khalifa), the only seven-star hotel (the Burj al-Arab), largest artificial islands (the Palm Islands) and biggest natural flower market (the Miracle Garden).
"Rent a dune buggy for a desert adventure, bargain at the open-air market, or cheer on your favourite humped hoofer at the Camel Race Track," TripAdvisor instructed its community.
This year's coveted top spot was won by the 'red city' Marrakech in Morocco, which won tourists over with its variety of markets, palaces and beautiful mosques. Siem Reap, the second-largest city in Cambodia, made it to second place, while Istanbul came third.
Last year, 11.63 million people stayed in Dubai's hotels, up 5.6 per cent compared to 2013 and proof that the efforts being made by the Department of Tourism and Commerce Marketing to boost the number of tourists to 20 million a year by 2020 are working.