Dubai makes history with launch of Microsoft font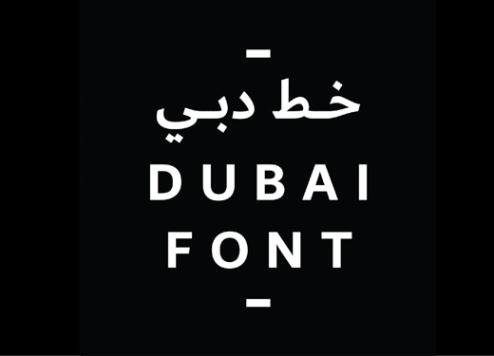 Dubai Crown Prince Sheikh Hamdan Bin Mohammad Bin Rashid Al Maktoum has launched 'Dubai Font', Microsoft's first font to be created by a city and named after it.
"The launch of the Dubai Font to the world is a very important step for us as part of our continuous efforts to be ranked first in the digital world," said Sheikh Hamdan.
"We are confident that this new font and its unique specifications will prove popular among other fonts used online and in smart technologies across the world. Therefore, we urge all government entities to use the Dubai Font in their official correspondence, which is a positive shift that will boost the emirate's competitiveness in smart technology."
Dubai Font was designed by Dr Nadine Chahine in collaboration with a team from global agency, Monotype. It was developed as a font with unique specifications that aims to encourage self-expression and reading.
Sheikh Hamdan lauded its meticulous design, which according to a government statement combines "the authenticity of the past and the aspirations of the future, crossing all borders and barriers to give every person, wherever they may be, the means to express themselves".
"The 'Dubai Font' sets itself apart from other fonts because it was designed based on the main pillars that have turned Dubai into a remarkable symbol of success and tolerance," he explained.
The Crown Prince described the font as the new tool for a more tolerant and happy space.
The font was initially designed in both Arabic and English and later extended to include 21 other languages, asserting Dubai's influence in the fast-paced world of digital typography.
Microsoft's MEA president, Samer Abu Ltaif, said the 'Dubai Font' would be available to more than 100 million people globally through Office 365.
"The debut of this font is a great example of successful collaborations between the public and private sectors to encourage reading and adopt more technical solutions to serve the communities," he said.
"This reinforces the vision of Dubai, which aims to become one of the most inclusive cities, as well as Microsoft's vision to provide better fonts to the world that are accessible to everyone."