Dubai lured 8.2m overnight visitors in the first seven months of this year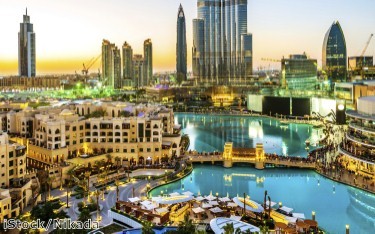 The first seven months of 2015 saw 8.2 million people stay overnight in Dubai, according to new data.
Figures from the Department for Tourism and Commerce Marketing (DTCM) reveal that there has been a 9.3 per cent increase in visitor numbers compared to the same period last year.
Issam Kazim, the chief executive of the DTCM, explained that the data also indicated that Dubai's top source markets for tourism are India, Saudi Arabia, Oman, Germany, Iran and China, among others.
The DTCM has been working hard to target these markets specifically, sending delegations to work with travel industry partners to market Dubai as one of the best destinations for tourism.
He added that revenues were incredibly healthy during the first seven months of the year, adding that they are "among the highest rates in the world, far outperforming other metro markets".
Mr Kazim made his comments at the recent Hotel Show in Dubai - held between September 28th and 30th at the Dubai World Trade Centre - explaining that in the run up to the World Expo 2020, demand will outpace supply, pushing up occupancy rates.
A recent report from Euromonitor predicted that annual hotel revenues in the UAE will almost double by 2019, rising from $5.9 billion to $10.9 billion (£3.8 billion to £7.2 billion). It also suggested that the revenue generated by tourism will climb from $521 million in 2013 to $1.2 billion in 2019.
The firm also forecast that 2015 will see hotel revenues reach $7.3 billion, while tourist attractions will generate $638 million.                    
Christine Davidson, group event director at DMG Events, told Hotelier Middle East: "With massive leisure development currently underway across the UAE including five theme parks, three major museums and two safari parks, its visitor attraction revenues are forecast to almost double to $1.2 billion by 2019."