Dubai looks to 'double number of business tourists by 2020'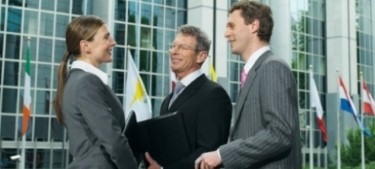 Dubai's Department of Tourism and Commerce Marketing (DTCM) is taking steps to achieve its goal of doubling the number of meetings, incentives, conference and exhibitions (MICE) tourists that head to the emirate every year.
Last year, the number of tourists that landed in the emirate was 11.63 million, marking a 5.6 per cent increase on 2014's figures, with business travellers accounting for around 20 per cent of the total.
Speaking to an international media delegation in Dubai, Steen Jakobsen, director of Dubai Business Events (DBE), a division of the DTCM, said that the DBE would be implementing a three-pronged plan to achieve its goal which includes attracting between three and four million MICE visitors every year by 2020, tracking international events, understanding rotation patterns for these and bidding to host them.
The DBE will also explore new events for the emirate and grow them on a global scale, while also working closely with organisers and associations to attract more business visitors for all of the functions that are held in Dubai.
He cited Gulfood and ArabHealth, which have been developed locally and have evolved to attract international attendees, as examples of success in this area, as together they attract more than 100,000 people every year.
Mr Jakobsen explained that the DBE is a platform for collaborations and partnerships among various industry stakeholders, such as airports, airlines, hotels, and convention and exhibition centres, and allows them to put cohesive bids together for global events.
Last year, Dubai hosted a mega incentive group, made up of 14,500 delegates from NuSkin in China, while it is set to host another conference for China Insurance in August 2015 for 5,000 people and one for the Society of Petroleum Engineers in September 2016, which will bring with it 16,000 MICE tourists.
The director mentioned the World Expo 2020, explaining how it would be a big draw for business visitors and describing how the site would be used even after the event ends in 2021 for trade shows and exhibitions.