Dubai looks to capitalise on rise in Russian visitors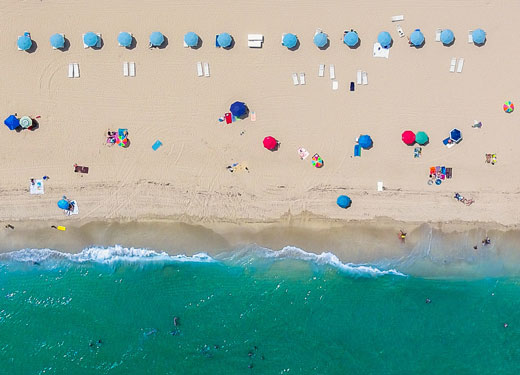 In a bid to capitalise on rising inbound tourism from Russia, Dubai's tourism authority recently held a series of strategic meetings with key industry partners and media in Moscow and St Petersburg.
Russia has proven one of Dubai's fastest-growing tourism source markets in recent years, with the number of visitors rising from 240,000 in 2016 to 678,000 in 2018.
Russia was Dubai's sixth biggest tourism source market in the first seven months of 2019, with 392,000 visitors.
The growth in Russian visitors has been aided by the UAE government's decision to issue visas on arrival to Russian citizens from January 2017 onwards.
Dubai Tourism staged one-on-one meetings with the country's biggest tour operators including TUI Russia & CIS, Karlson Tourism, Space Travel TO and Art Tour. It also staged networking events in both cities that attracted more than 200 industry stakeholders.
Commenting on the meetings, Issam Kazim, CEO of Dubai Tourism, said: "Dubai Tourism remains committed to maintaining robust global partnerships and deep-rooted stakeholder networks across our markets that allow us to showcase the emirate as a year-round 'must-visit' destination. Our stakeholder engagements are not only aimed at further enhancing relationships with all our local and international partners but also ensure they are well aligned with Dubai's tourism strategy and well placed to leverage diverse campaigns to ensure Dubai remains a firm favourite for travellers from both traditional and fast growing markets like Russia.
"We will continue to build on the visa-on-arrival enablement to attract more Russian tourists and seek to increase the number of visitors from well-performing segments such as couples and families, luxury and business travellers, as well as other high growth potential segments including groups of young travellers.
"Ultimately, in increasing awareness of Dubai's offerings through such outreach efforts, we will be counting on the support of our stakeholders across all these strategic markets to promote Dubai's exceptional experiences that inspire people to visit and return to Dubai time after time."