Dubai looks 'to broaden its appeal to more tourism sectors'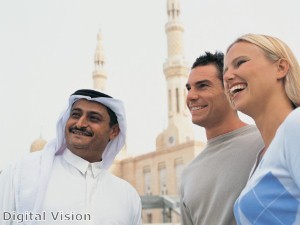 Dubai is taking steps to transform itself so it can appeal to all types of visitors, according to the head of the Department of Tourism and Commerce Marketing (DTCM).
In a recent interview with website Skift, Issam Kazim said that the emirate wants to broaden its pull as a destination for tourism in the run-up to the World Expo 2020 - which is set to attract 20 million visitors in its six-month run.
Currently, 80 per cent of its tourism revenue comes from the leisure market, with Dubai investing heavily in family-friendly ventures, such as theme parks and enormous malls. However, the emirate wants to boost the number of business travellers heading to its shores.
Mr Kazim wants to transform the public's perception of Dubai, showing the world that while being home to amazing architectural feats, such as the world's tallest building, it is also home to 200 different nationalities that live in harmony with each other.
He explained to Skift that his organisation has been utilising a wide range of marketing tools to advertise the emirate as the perfect location for all types of tourism, such as websites and big publicity stunts.
"Going forward, digital has come into the forefront of helping people decide their next destination. Social media is the main source of not just information but also communicating with the world," Mr Kazim explained.
He added that the DTCM wants Dubai to become the most visited city in the world and is taking great steps to achieve this goal.
"For that, we're trying to cater to families because you get bigger arrival numbers and can create more opportunities. The second goal [is] to double the number of visitors from ten million to 20 million by 2020," Mr Kazim continued.
The third goal for the emirate is to ensure tourism positively impacts the economy and in order to achieve this it is focusing on encouraging visitors to extend their length of stay, while also creating more opportunities for them to spend more time in Dubai to see what it has to offer.