Dubai looks to boost African ties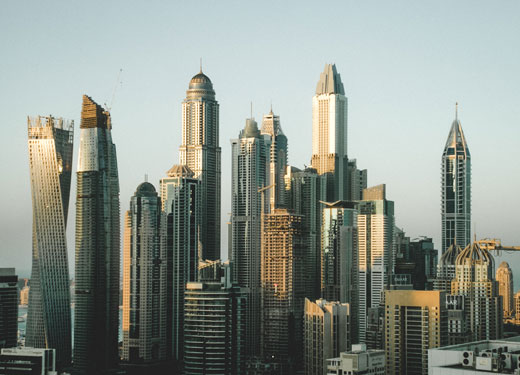 Dubai is looking to expand its bilateral relations with Africa in a bid to capitalise on rising visitor numbers from the continent.
The number of African visitors to Dubai totalled 955,000 in 2018, up from 789,000 in 2017, marking a rise of 18% year on year.
Africa accounted for 6% of the 15.92 million international visitor arrivals to Dubai reported in 2018, equal with the Americas and ahead of Australasia (2%).
Dubai's growing popularity among visitors from Africa reflects its status as the GCC region's biggest and most-important tourism and business hub.
According to Dubai Chamber of Commerce and Industry, Dubai's "strategic geographic location and excellent logistics infrastructure" has seen non-oil trade between the emirate and Africa rise more than 700 percent since 2002, while from 2008 to 2013, bilateral trade between the two partners grew by 141 percent to $25 billion.
An increasing number of African businesses are establishing or relocating their operations to Dubai in a bid to tap lucrative regional markets and attract international investment. One of Africa's largest conglomerates, Nigeria's Stallion Group, recently relocated its global headquarters to Dubai.
According to emerge85's Bridging the Red Sea report, Dubai has emerged as "an important hub for African businesses seeking stronger global connections".
"Dubai is one of the few places able to facilitate business and logistics for the emerging African middle class, especially for those in Kenya, Nigeria, and South Africa," the report said. "As such, the city is a critical link in the Africa-rising narrative."