Dubai looks east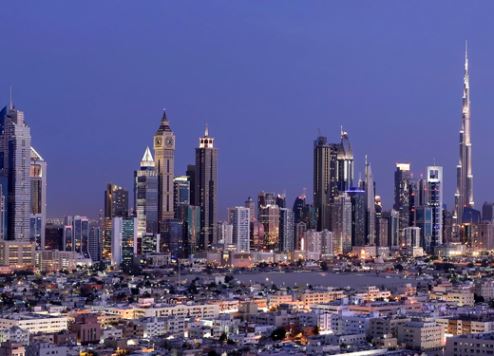 Dubai Tourism's impressive Q1 arrivals figures reveal India and China remain top growth markets, while Russia makes a big comeback, driving up total numbers by 11 percent
Dubai's tourism industry performance has maintained its fine form in 2017, with overnight visitation during the first three months of the year surging 11 percent year on year to 4.57 million travellers.
Driving this impressive Q1 double-digit growth are China and India, while the Russian market is also making a huge resurgence, according to the latest figures from Dubai's Department of Tourism and Commerce Marketing (Dubai Tourism).
From January to March 2017, China delivered 230,000 overnight visitors, up 64 percent compared to the same period the previous year, while Russian arrivals grew a staggering 106 percent to 126,000.
One of the key factors driving the performance spike of both markets was regulatory changes, allowing citizens from Russia and China to obtain free visas on arrival in the UAE.
It has seen both countries rise through the ranks as key feeder markets for Dubai, with China at number four and Russia at number 11, edging closer to a return to the top 10.
India, Saudi Arabia (KSA) and the UK retained their positions as Dubai's top three source markets respectively, accounting for 30 percent of visitors to the emirate in Q1. India became the first market to deliver nearly 580,000 visitors in any one quarter, with a massive 23 percent growth in arrivals between January and March.
KSA continued to drive volumes with 440,000 visitors, while visitors from the UK rose 5 percent to 214,000 overnight guests.
The remaining top 10 source markets all delivered positive contributions, with Iranian arrivals up 39 percent; Pakistan up 17 percent; the United States up 6 percent; Germany maintaining stability; and Kuwait up 10 percent.
"Q1, 2017 has set us off on a very strong trajectory for the year and we are pleased to see our strategic investments and policy reforms yielding such definitive impact," said His Excellency Helal Saeed Almarri, director general, Dubai Tourism.
"As Dubai continues to evolve and expand the breadth and depth of its tourism proposition, we expect to amplify the appeal of our city as the top consideration for not only first-time but also repeat business and leisure travellers. Thanks to the support from our visionary leadership, backed by the strength of our stakeholder collaboration, we have made tremendous strides in ongoing efforts to increase the city's accessibility, minimise barriers to travel, and make it as seamless as possible for prospective tourists to visit and revisit Dubai." He said China and Russia's strong contribution proved initiatives such as offering visas on arrival facilitated tourism sector growth.
Dubai's diverse hotel inventory stood at 104,503 rooms at the end of Q1, 2017. This was spread across 680 establishments, representing 6 percent growth compared to the total at the end of March last year.
Occupied room nights were also up year on year to 7.96 million, compared to 7.55 million at the end of Q1, 2016, with the average occupancy rate across all hotel and hotel apartment categories rising 2 percent over the same period to reach 87 percent.
As new hotels continue to open across Dubai in line with the emirate's Tourism Vision 2020 strategy, these latest figures, which reveal demand increases that clearly complement the inventory growth, confirm the city continues to present a hugely attractive investment opportunity for hotel owners and operators, and that the sector is prudently balancing capacity against market needs to deliver positive results.
In another show of confidence for Dubai's burgeoning tourism and hospitality sectors, a new report by GRMC Advisory Consulting reveals total tourist spend in the emirate is expected to reach AED144 billion by 2021, compared to AED113 billion in 2016.
The largest spending increase will be in the entertainment sector, says the company's economist, Gurdish Bassi.
"Shopping malls may not have it all; entertainment and experiential concepts will capture a significant proportion of total spend," he adds.
This will lead the city's hoteliers to create more "out-of-the-box" hospitality concepts according to Klaus Assmann, vice president – Hospitality and Retail, Dubai Parks and Resorts, who predicts theme parks will become a major tourism driver for Dubai.
Dr Martin Berlin, partner, Deals Strategy ME for PwC, believes that as more tourism-focused projects come to fruition, from attractions to destinations within the destination, Dubai will "develop into a city that is on a par with other global megacities".