Dubai leads wave of UAE cruise tourism success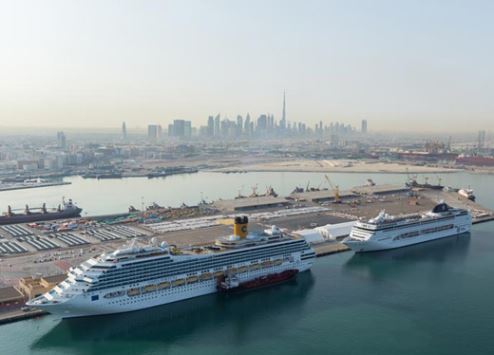 Dubai continues to spearhead the overall success of the UAE's booming cruise tourism industry, accounting for almost 60 percent of all arrivals.
The destination is expected to attract 475,000 cruise tourists and 138 ship calls during the current cruise season (October 2015-June 2016), according to Hamad Bin Mejren, senior vice president of the Dubai Events and Convention Bureau (DECB).
This accounts for more than half the 800,000 cruise arrivals the UAE reported in 2015, said Nikola Kosutic, research manager at Euromonitor International.
Just a decade ago, the UAE attracted just 150,000 cruise arrivals annually, he noted, emphasising the government's successful efforts to develop this "lucrative segment" of the tourism industry.
The enhancement of cruise and general tourism infrastructure as well as the ongoing promotion of the UAE and its various emirates had raised the profile of the destination globally, piquing the interest of new and regular cruisers, Kosutic explained.
Major cruise companies have been adding the UAE to their itineraries "due to the most modern facilities and fast processing times of passengers in terms of visa clearances and transportation links to the major attractions", he added.
Kosutic also stressed how modern and efficient cruise terminals were "critical to the cruise [tourism] business", with the UAE excelling in this field.
In 2014, Dubai opened its third cruise terminal, located at Mina Rashid. The 28,000-square-metre facility has the capacity for 14,000 passengers daily.
In neighbouring Abu Dhabi a new cruise terminal opened at Zayed Port at the end of last year (2015) while Sharjah is also building a new cruise terminal at Khorfakkan Port.
Last year a multiple-entry visa system for cruise tourists visiting the UAE was introduced in order to encourage more ship calls and boost passenger numbers. This has driven an increase in visitors from new source markets such as China, Russia, South Africa and South America, Dubai's Bin Mejren revealed.