Dubai leads Middle East hotel sector growth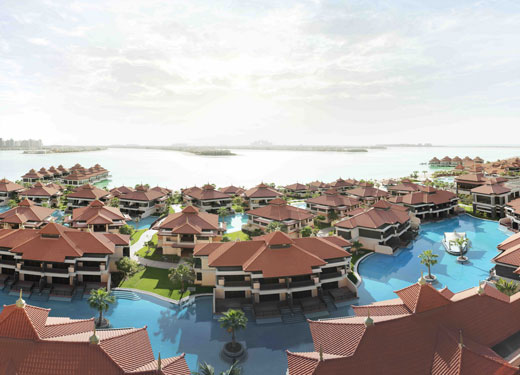 The Middle East's hotel sector has eclipsed Europe for the first time in terms of the number of guestrooms currently planned or under development, and Dubai is leading the charge.
A recent report published by industry analyst TopHotelProjects has revealed the Middle East has 238,963 new hotel rooms either planned or in development. The bulk of this inventory will join the market within the next five years.
This figure compares positively with the 214,743 rooms either planned or in development in Europe.
The UAE – led by Dubai – currently accounts for the bulk of new developments in the Middle East, with 222 projects underway accounting for 126,576 rooms.
According to data from Dubai Corporation of Tourism & Commerce Marketing (Dubai Tourism), Dubai is currently home to 104 five-star hotels.
The government body expects the emirate's hospitality sector to experience strong, sustained growth over the coming years, with occupied room nights set to reach 35.5 million annually in 2019, representing a 10.2 per cent compound annual growth rate over the next 24 months.
TopHotelProjects said major investments in tourism infrastructure in the UAE and Saudi Arabia accounted for the boom in new hotel projects in both markets.
Dubai is currently investing heavily in new infrastructure in preparation for Expo 2020, including a major extension to the Dubai Metro, expansion of Al Maktoum International Airport, and the construction of Dubai South, which will host the expo site itself.
The news comes as new data shows Dubai's hotel sector recorded the highest average occupancy rate and revenue per available room (RevPAR) in the Middle East in 2017.
The findings, which were published as part of EY's latest Middle East Hotel Benchmark Survey Report, showed Dubai topped the list with RevPAR of US$189 and an occupancy rate of 77.7 percent, ahead of Jeddah with RevPAR of $170 and Abu Dhabi with an occupancy rate of 77.1 percent respectively.