Dubai 'leading the region in attracting business travellers'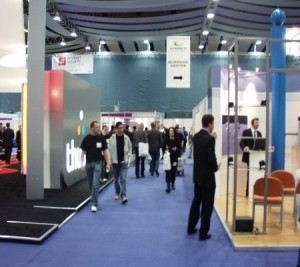 Hotel rates in Dubai increased in May, due to increased demand from conference delegates and tourists on holiday, suggests new research from HotStats.
According to The National, the report indicates the city is now leaps and bounds ahead of other areas of the emirate in attracting business travellers - demonstrating its versatility to investors.
During May, hotel accommodation rates increased by 4.6 per cent to an average of $301.09 (£175.34), which resulted in a 3.5 per cent rise in revenue per available room to $247.61, the findings from HotStats suggest.
While the research stipulates that the meetings, incentives, conferences and exhibitions (MICE) tourism sector led the growth, it did not provide specific figures.
During May, Dubai was host to several MICE events, including the International Design Exhibition, Beauty World Middle East, Arabian Travel Market and Dubai Airport Show - each lasting between three and four days. Together these conferences attracted 70,000 attendees, according to Hotstats, which helped to drive up the average room rates in nearby hotels.
The figures make it clear that Dubai does not only attract tourists looking for a luxury escape, but is an appealing option for companies looking to host an event and for the business travellers that will flock to the city to attend such functions. Its dual appeal works to demonstrate how multifaceted the emirate is becoming.
Christopher Hewett, a senior consultant with TRI Hospitality Consulting in Dubai , told The National: "The MICE market is strong on the back of Dubai's Department of Tourism and Commerce Marketing striving to get a lot of major international and regional conferences to be held in Dubai and the biggest driver is the Dubai World Trade Centre and the exhibition centre.
"The recovery within the region and in certain pockets around the world has also helped increase the number of delegates coming for these events."
The MICE sector contributed the highest average growth to the hotel industry, with room rates rising by 18.4 per cent year-on-year. An increase in the leisure sector drove the average growth rate across the market, according to HotStats.