Dubai launches world's richest shooting championships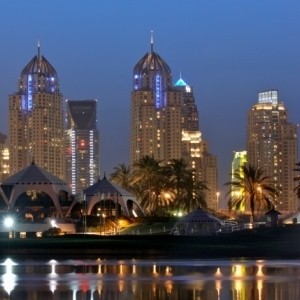 Dubai has announced it is to launch the world's richest Olympic-level shooting competitions.
This is according to Emirates 24/7, which has revealed details of Sheikh Hamdan bin Mohammed bin Rashid Al Maktoum's plans to further promote the emirate as the sporting capital of the UAE.
As part of these directives, a new higher organising committee will be established, under the management of Sheikh Juma bin Dalmouk Al Maktoum, the head of the Fazza shooting team. It will be responsible for overseeing the competitions in such a manner that reflects the varied cultural aspects of the nation.
Officials have promised the new championships will attract the best athletes from Arab countries, Asia and the rest of the world. The tournaments will be entitled Mohammed bin Rashid Shooting Championship and the Hamdan bin Mohammed bin Rashid Al Maktoum Shooting Championship.
The organising committee is expecting to convene soon to being preparing the two events, which are expected to kick off next year.
Sheikh Hamdan's proposals appear to be in line with his commitment to reviving traditional Middle-Eastern sports, while also motivating young people in taking up the activities. They also come at a time when the region is facing a possible obesity epidemic.
This is as the result of new findings which name the Middle East as the world's most inactive location for people aged between 15 and 29. The study, compiled by the World Health Organisation, found that nearly 50 per cent of women in the region were at significant risk of obesity-related illness as a result of their lack of exercise.
Experts claimed physical inactivity was responsible for 27 per cent of all diabetes cases worldwide and a further 30 per cent of heart diseases. Furthermore, it also contributed to 21 to 25 per cent of colon and breast cancers. Analysts warned these increased risks have made not taking regular exercise the fourth main cause of death in the world.