Dubai launches smart healthcare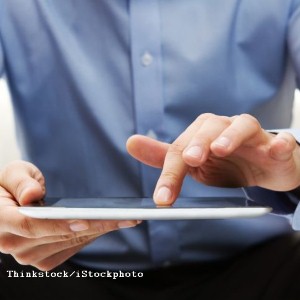 A newly announced Dubai Smart Healthcare Model is aiming to implement applications and more intelligent technology in the city's hospitals.
It was launched by Sheikh Mohammad Bin Rashid Al Makoum during Gitex 2013 yesterday (October 23rd). A more in-depth look was offered by director-general of Dubai Health Authority Essa Al Maidoor, breaking the scheme down into three main areas of smart operations, applications and hospitals.
Hospitals, for example, will benefit from a prototype SmartDesk application, which uses touchscreen technology to benefit patients, allowing them to check-in by themselves with an identity card.
Mr Maidoor said: 'Smart apps involve communication with customers before they visit our hospitals; smart hospitals ensure that when they visit us, the patient journey is enhanced through the use of advanced technology such as touchscreens [and] tablets, which empower customers by providing services and information [at] their fingertips. And smart operations ensure that all internal operations including all administrative work are paperless.'
He added customers will receive a pleasant experience during visits, with smart services including screens and tablets in waiting areas.
It highlights the growing importance and use of modern technology in Dubai's daily life, as well as popular events such as Gitex 2013 - hosted in the Dubai World Trade Centre - gaining international interest.
The announcement also links to the emirate's ongoing push to offer modern, digital services. This includes the Dubai Smart City scheme, announced last week as a partnership between various public and private sectors with a goal of providing new and improved services in the city, such as high-speed internet in residential areas.
New technology for Dubai's taxis was also announced during Gitex 2013, with the Road and Transport Authority set to offer an application by the end of the year. This will allow people to find and order taxis by shaking their phone as GPS capabilities can locate the nearest one. Drivers can even be rated to help others using the app in the city.
Other additions will include providing free wireless internet and touchscreen services in the vehicles.