Dubai launches 'road map for growth'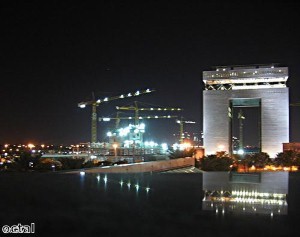 Yesterday (December 17th), the emirate unveiled the 'Dubai Plan 2021', which sets out its goals for the future.
In a glittering ceremony, Sheikh Mohammed Bin Rashid Al Maktoum, vice-president and prime minister of UAE and ruler of Dubai, revealed that he wants the emirate to become a world leader in six key areas during the next six years.
Under the Dubai Plan 2021, the emirate will continue on its journey to becoming smart and sustainable and will place more emphasis on the environment. It will ensure that Dubai becomes a favourite destination to live, work and travel to, while creating a coherent and cohesive society.
The initiative also outlines proposals to develop a thriving technology and innovation base in the emirate, and described how governance will become more transparent and distinct as Dubai seeks to become a vital component of the world's economy.
Sheikh Hamdan Bin Mohammed, the crown prince of Dubai, attended the ceremony at the Jumeirah Beach Residence, alongside other special guests and dignitaries. He told the audience: 'Dubai 2021 is a city that puts people first [and is] the highest priority for the government … for the next seven years.'
He described the plan as a road map that documents the vision of Mr Al Maktoum for the future of Dubai and believes it is an interpretation of the community's hopes and dreams for the emirate.
Audience members were shown a video that shone a spotlight on some of Dubai's biggest achievements, such as receiving a 90 per cent satisfaction rate from residents regarding the quality of education and cultural life in the region.
The targets outlined by the plan are similar to those set by some of the best cities in the world, which reinforces the emirate's position among the world's most advanced places, according to Sheikh Bin Mohammed.
Commenting on the announcement, Abdullah Al Shaibani, secretary general of Dubai Executive Council, said: 'Dubai is a city that embraces all members of its community with their diverse cultures and languages, and makes them feel an integral part and key players in shaping its future.'