Dubai launches new fleet of smart taxis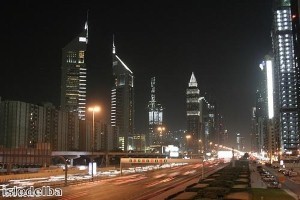 Dubai has launched the first wave of smart taxis that service the emirate's airports.
The 100 vehicles will operate to both Dubai International and Dubai World Central airfields and are equipped with interactive LCD screens, as well as the facility to pay for fares using debit and credit cards.
Additionally, customers will be able to check in for their flights en route to the airport, while also accessing travel information and details of other government services. Moreover, passengers will be able to receive facts about the local area they are driving through.
WiFi has been added to the taxis, enabling people to log on to websites such as Emirates Airlines and Dubai Airports, by using their smartphones or other devices. On top of this, customers will be able to check the latest advertisements from the Roads and Transport Authority (RTA) and the municipality government.
Mansour Rahma Al Falasi, acting chief executive officer of the Dubai Taxi Corporation (DTC), stated the current project has been going since December, when the company signed a three-year deal with Techno Line Company to provide the LCD screens. Meanwhile, customers would be able to access information on the company itself, such as taxi fares and details of events organised by the firm.
He added the scheme was developed in response to the municipality's e-government strategy, which is designed to offer people a wide range of services using the latest available technology. 'This also reflects DTC's keenness to provide services in a smooth and transparent manner to address the needs of customers from various sectors of the community,' he said.
Customers will also be able to leave comments or complaints about the quality of service they receive from the company and take advantage of the latest offers. Meanwhile, the fleet has been fitted with speed-limiting devices to ensure the safety of its passengers.
DTC stated it expects to upgrade all its 3,941 cars with the LCD screens by the end of April.